Shifting is a tiring process be it within the city or outside the city. People often have to change their locations to meet their living demands. After marriage, couples have to shift to a new house or after having kids, people prefer to live in open countryside space instead of the city. Unless you're a minimalist, moving is one of the biggest household tasks there is and it can be extremely overwhelming. But if you can get a head start and stay organized, you should make it through this mammoth process unscathed and ready to enjoy your new abode. Here are some Tips on House Shifting process easier.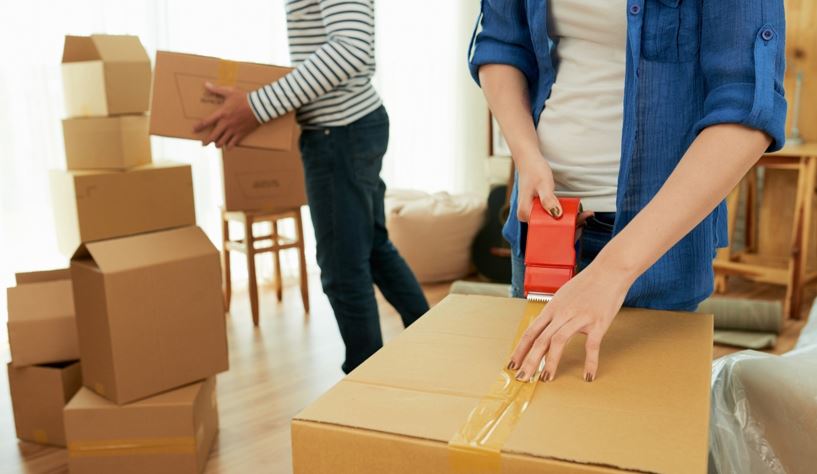 Pre-Plan the Dates
Before you start packing up, be sure to schedule your process. Mark the calendar with the final date on which you have planned to move. Packing takes a lot of time, so you have to be on pace according to the final date. Once the final date has been decided, then you can plan up other shifting plans. Avoid leaving anything until the last minute. Unless you have to pack up and leave in a hurry, chances are you have between 30 and 60 days to make a plan and ensure that moving day runs smoothly. Create a countdown list and itemize everything you need to accomplish week by week.
Packaging Material
Cardboard cartons, bubble wraps, old newspapers, adhesive tapes, hammers, or such other needed packing material should arrive at your place timely. Without proper material, you cannot start your work. Everything should be available before you start dismantling the furniture. You may still need a few cardboard boxes to round out your moving kit. A few weeks before you start packing, grab a few each time you visit the grocery store. Keep in mind that smaller boxes are easier to carry when facing stairs and narrow pathways.
Put the Boxes
Arrange all your household according to their categories. Keep the kitchen appliances in a separate box, kitchen utensils in a separate carton, the cooking cutlery should go in another box. Do not just put everything together without organization. The fragile items like a vase, glass, pottery items, all should be placed in a separate space. Start by emptying up the cupboards. Having a record of your household items is useful if something goes missing. Consider keeping a spreadsheet of the contents of each box. Then, assign each box a number and all you have to do is write that number on each side or either label all your boxes properly.
Pick the Right Transportation
If you are moving a little mile far, you'll need to make sure you have the right size of truck to wagon your belongings in one go. Choosing the right size is particularly important when moving farther away, as making several trips could be a problem. Estimate the size of a truck that would easily carry your goods. Make sure you hire a truck that has a registered arbitration program and the truck you book has a DOT number as well.
Protect Your Valuables
Your valuable stuff like jewelry and others need extra care during shifting. Make sure you keep your valuable item in a safe place during the shifting period. Ensure anything valuable or breakable if you're using a moving company. And if you're moving a computer, do a quick backup of important files just in case something happens in transit.
The Day
On the day of moving, make sure you have enough manpower to load your luggage on the truck and even on the other side to unload your goods at the new place. You should have your essentials with you in your travel kit like two-three dresses, your go-to snacks, your mobile's charger and such important stuff that make you keep going on the road.
Clean the Mess
Mostly when people move they do not bother to clean the mess created at the ex-house due to shifting. This gives a very negative impact on you as well as dissatisfies your ex-owner as well. After your goods have been transported to the truck, make sure you take out some time to clean the house. Do not do extensive cleaning but at least do something.
---