When you decided to Purchase new packaging machinery it's important to know what you are packing.While this seems terribly obvious, factors such as volumes, quantities, production processes and future product line targets are all things you will need to discuss with the salesperson in order to find the right machinery to make sure your production line is highly efficient and profitable.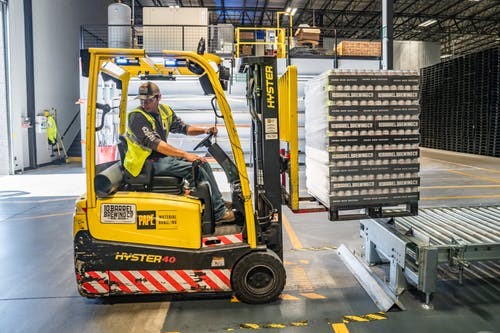 Future Growth
If you have any intention for future growth, keeping long term goals in mind is important when investing in new machinery. To accommodate this growth, you may consider modular -built machinery or something more intricate. Be strategic in planning for increased volume. When deciding on your packaging machinery, be sure to understand turnaround times and potential future capacity you may require.
Versatility
If you have already considered future growth you will also need to look at your product line and consider if the machinery will need to be dedicated to one product line, or multiple products? While there may be aninitial cost consideration,the value of a machine that offers advanced capabilities such as adjusting automatically to different product packaging sizes in the production line, may in the long run be priceless.
Floor Space
Functional floor design is just as important as choosing actual machinery. Consider your facilities available floor space. Practically you may only be able to accommodate a machine of a certain size so consider your layout, ergonomics, the employee's moving around, and ascertain what an optimal amount of space for you might be.
Assembly and Installation
Some machines will require additional assembly and installation to produce what you are looking for particularly if they are integrated into your packaging line, So, take your time to fully understand what the final machinery setup will look like in order to match your desired end product. Consider if there are any upgrades or modifications available should your packaging need to change.Remember Pre-planning reduces new packaging line delays so when you are ready to installbe sure to consider when you need the machinery to be fully functional and what lead times you should anticipate.
Aftermarket Service and Support
When you encounter a problem a responsive quality supplier is invaluable.Someone who is located in your area and will be able to promptly attend to your needs is the ideal customer service situation. It's also good to have an understanding of the service and support that will come with the purchase of your new machinery.You may want to consider if the supplier offers operating consultations or machine operator training Spending time with a service technician that can provide education for staff on safe operation, troubleshooting and maintenance may reduce a long learning curve. Proper preventative maintenance means downtime is efficiently planned for and allows alternative systems to be put place to keep your operation running.
Safety
Safety is obviously very important when purchasing your next packaging machine and building in safety components should be done from the start and not as an afterthought.o Creating Safe Zones is a popular trend in machinery safety where your machine is in 'sleep mode' or continues on skeletal operation while other parts of the machine are in a "safe state."o Consider a lock-out/tag-out process so it is clear when the machine is down and being worked on.o A new OSHA regulation may dictate that your machine needs to be Arc-Flash compliant.o Transparent panels outside of your electrical cabinet allow for a visual inspection to check inputs and outputs are working properly.
Integrated Hardware
Many machines have Ethernet options that have the capability to send information for the purpose of generating reports based on the specific metrics you are targeting.Having software and hardware that is integrated is ideal for system functionality and allows you to access information on production and generate reports. Integrated hardware even allows for planned maintenance, letting you know when work needs to be done and on whichparts need it.Your machines are central to how your products are packaged and responsible for attracting new business. It's important that not only are you selecting machinery that satisfies all your packaging line needs,but it will also support your future growth as well.
---