There was a time when online shopping in Pakistan was introduced but it literally took time for it to bloom. People in Pakistan have always been skeptical of online transactions due to skims, frauds and scams. But now it is 2019 and people of the country have understood the importance of online shopping and prefer it over the brick-and-mortar shopping. Due to online shopping, now the sales at the brick-and-mortar outlets have seen a drop and it continues. Here We're sharing some Ideas to Skyrocket Your Online Store Sales Today.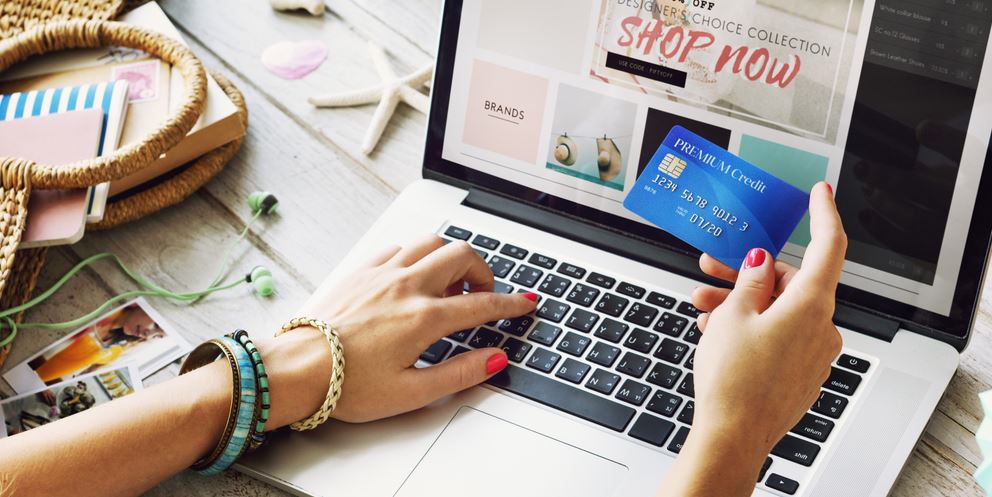 Ideas to Skyrocket Your Online Store Sales Today
Analyzing the online shopping trend in Pakistan from the last year data, the sales on the leading online shopping platforms has increased drastically, where 59% of the shopper were men and 41% were women. Due to the influx of smartphones, the online shopping sector of Pakistan has witnessed a boom where more than 10,000 people order online using a smartphone every month.
People prefer to shop online and love it when their package reaches on their doorstep, without them leaving the convenience of their homes. The concept of online shopping is old but in Pakistan the concept has recently peaked the heights, resulting in exceptional sales and revenue. Today majority of the brands in Pakistan have their online shopping stores running successfully.
But every online business requires a push for sales, they need attraction so that people can buy from them instead of their competitors. The online shopping market of Pakistan is highly saturated and there are millions of competitors waiting to crash your business anytime.
So how to differentiate from them? How to skyrocket your business sales as compared to your competitors? How to attract more eyeballs and gain more heart share as well as mind share? Well, there are several ideas, tips, and tricks that can help an online business in boosting its sales and highlighting themselves as a reliable source of online shopping in Pakistan. In this blog, we are going to discuss the crucial ideas that can help you in skyrocketing the level of sales, earning a handsome amount of revenue in return.
Tip # 1: Offering Deals Regularly
Offering deals regularly is important for boosting the sales of your online website. The famous author on leadership and career success, Bob Hooey said: "If you are not taking care of your customers, your competitors will". Therefore, it is crucial to understand the needs and wants of your customers and fill the gap before your competitors can.
Sales
In today's world, getting something on a discounted price simply drives everyone crazy with happiness. If you have ever witnessed any "Flat" sales or "Black or Blessed Friday" sales in Pakistan, you may get an idea of how people react to it. There is jam-packed brick-and-mortar outlets. For the online forums, the items get out of stock within a day or two. The sales hit the highest peaks when discounts are seen on online sites.
Brian Tracy, the famous Canadian-American motivational speaker says that "Keep your sales pipeline full by prospecting continuously. Always have more people to see than you have time to see them". This means that engage your customers in such a way that they don't get an opportunity to switch to your competitor and see their prices. Your sales and discount must be compelling enough that they are bound to stick with you.
Promo Codes and Coupons
The promo codes and coupons are regarded as another way to attract traffic to the website. They are an impeccable idea for bringing first-time buyers to your website for buying. But be sure to create a balance of promotional codes and coupons as if you start to offer a lot of coupons, they customers become habitual of it and only wait for promotional codes before making the purchase. This way your sales can be affected.
It is also important to figures out the monthly sales and calculates the profit so that you can understand whether the promotional codes are fruitful for your business or not. If you are selling modified and tailored products, if you are giving promotional offers on them then the customers might think the product is not up to the mark and so you are selling at lower rates. Making the image in the eyes of the customers is way too important. Strategize your sales and promotional offer for getting a profitable result.
Sales Promotions
Apart from promo codes and coupons, there are several other strategies of online sales that include loyalty program, bonus points and prizes. If you are considering the prize strategy, you can opt for any person spending more than PKR 10,000 can enter the raffle and can get a chance to win the latest iPhone 11. Here the majority of the customers will try to enter the contest, helping you boost your sales phenomenally.
Be aware when you are offering anything to the customers. A misjudged promotional campaign may result in bringing the business to severe loss leading to bankruptcy. Don't offer exceptional prizes like return tickets to Thailand or a 5-day package to Paris. Think before making the promotional offers and they must be realistic as per your business.
Loyalty Promotions
The first problem is bringing customer for the first time to shop from your business, so there is promo code and coupon strategy, but how to make those customers be loyal customers of your online business? For this, there is loyalty promotions that bring the customers back for shopping. Like you can offer if they keep on purchasing from your site till they hit PKR 30,000 they will be automatically entitled to 15% discount for two months. You can also offer that on every newsletter subscription the customer will get a discounted code etc.
Tip # 2: Email Marketing
It is important to keep track of the customers and the shoppers mailing addresses so that you can reach them directly on their personal emails. A personalized message makes your customer feel more valuable. As per Omar Periu, the business coach says "Sales success comes after you stretch yourself past your limits on a daily basis". Therefore never stop yourself from stretching the boundaries and providing customized solutions to every customer.
Adding a Newsletter Pop-Up
A newsletter is regarded as an excellent source of keeping the clientele well informed. It is crucial to send the newsletter regularly, once a week at least or twice a month. There must be a newsletter subscription option on the website that pop-ups to remind the shoppers. The pop-up subscription forms are an effective way of collecting the mailing ID's of the customers. Type of pop-ups are:
Scroll Pop-Up:
Appears only once when the customer scrolls the page to a particular length
Timed Pop-Up:
Appears only when the specified time reaches the customer surfing that page
Exit-Intent Pop-Up:
Typically tracks the movements of the cursor and appears only when the potential customer is near the exit button.
These are some famous pop-ups that the majority of the websites are using that offer online shopping in Pakistan.
Abandoned Shopping Cart Alerts via Emails
As per the Baymard Institute, there are more than 70% shopping carts that are left abandoned by shoppers. There are several reasons why a customer abandons their shopping cart, maybe before check out they got a call or someone call them. People who get busy, leave their shopping cart and later forgets about it, abandoning it and never remembering about it again.
Therefore to remind the interrupted shoppers, it is important to send a gentle reminder via an email. Simply send a greeting message while informing them about their shopping cart and write appealing content for them so that they can come back to complete their order. As per studies, more than 1/3 customers return back to their abandoned carts and complete their orders if they are sent a reminder.
Create freebies
List building and capturing email address is a tricky business. Majority of the customers are not comfortable in sharing their emails. Therefore for this reason, it is recommended to offer some exciting incentives in return. For example free trials or even freebies to the people who subscribe to the newsletter. Through this, you can easily engage the attention of the customers and reach out to them via emails.
Tip # 3: Time for Blogging
Blogging is considered to be the most beneficial thing for online stores and it also helps in increasing the traffic on the site, making sales and also building a base of a loyal audience. But for this, it is important that the content must be well written, engaging, entertaining and informative.
The blog must be focused on providing some solutions and awareness to the customers of readers who are reading it. They are guiding and persuasive enough to let the readers relate to it. The famous upscale retailer, Katherine Barchetti says "Make a customer, not just a sale". Therefore it is important to engage your customers through convincing content leading to your business success.
Through successful blogging, you can also rank up your website. For ranking through words, the most famous way is SEO (Search Engine Optimization), hence make sure to use industry-specific and customer friendly vocabulary and jargon that a customer might write on the Google to search. Thus leading to your blog and ultimately to your website for more sales opportunities. 
Guest Blogging
Guest blogging is a wonderful platform where either you invite others to write a blog on your website or you write a blog on someone's website to generate and route traffic to your site. Through guest blogging, you can easily attract customers to your site.
For example, you wrote a blog regarding traveling hacks on a website that is related to traveling and tourism. When a customer will read your blog, they would like to visit your online store and may end up ordering something from your website. This results in a new customer, sales and an opportunity to make this shopper a loyal customer forever. The trend of online shopping in Pakistan boosts through blogging to a great extent.
Tip # 4: Influencer Marketing
Influencer marketing is one of the leading ways to attract customers to your website. Imagine you are selling home décor essentials and you get some famous celebrity to endorse it for you? The higher chances are that people who follow that celebrity will land on your site.
The influencer marketer has a strong fan base on several platforms such as Facebook, Twitter or even Instagram. When that influencer tweets or posts of Insta story your product, the followers are going to view that and ultimately landing on your website.
It is recommended not to get bigger names as it will cost you high. You need an influencer who has a strong loyal audience base. For example, you are introducing a new energy drink and there on Instagram there is someone who is a fitness freak and has a strong fandom. That influencer is the perfect pick for your brand. There are some crucial steps to be considered before launching an influencer campaign, which includes:
Plan:
Right before you pitch an influencer, it is vital to do proper research regarding them. Have a proper plan of working deadlines and a compensation package. When you are all set to work on your pitch than it is the time to start for the next step.
Search:
Once the plan is all set, now is the time to search for the influencer. The easiest yet fastest way of searching an influencer is by searching using a hashtag specific to your industry on Instagram. After that, search for the post the person has the highest engagement level such as likes and comments.
Pitch:
Once you are sure the person you selected is perfect to be your influencer, it is time to pitch that person. Draft a template, think about your offer and write creatively about it.
Track:
Once you are done with the draft, track the influencer and email the pitch to them. All you need to do is now to wait for their answer.
Follow-up:
Wait until you hear back from them. If for two weeks they haven't answered your mail, email them again. If they still don't reply in a week, then hunt for someone else.
Tip # 5: Time for Online Advertising
Business owners always believe in profits with good customer support. There is a lot of value for dreams and to attain them, there are certain goals associated with it. Napoleon Hill, a renowned author says "A goal is a dream with a deadline". Therefore it is important to make realistic goals and smart enough to be followed leading to success. Online advertising is also like goal setting, where mind and attention are highly crucial.
Pay Per Click Ads
PPC (Pay Per Click) is one of the leading and most successful way of online advertising. All you need to strategies on a certain keyword, build content against it and pay Google in dollars to rank that for you. Once anyone searches that keyword, your ad will appear on the top, leading to priority to click and later sales.
Advertising on Social Media
Social media is regarded as one of the most powerful tools when it comes to online advertising of your store. Currently, Facebook and Twitter are regarded as the best medium to generate sales.
Facebook:
Setup an online ad campaign that can promote your product. Make sure to add metrics that when people click on the link, they land on your website and not on your fan page. You can link Facebook ads with Instagram too.
Twitter:
Promoted Tweets are part of Twitter where you most creative taglines along with short URLs for your site. Once the person clicks the tweet, they will automatically land on your website.
To advertise your online store, You need to Hire Someone who can Advertise proper and fast.
These are some popular tips on how you can increase the traffic and boost sales volume on your online business. Online shopping in Pakistan has already taken a tremendous turn and now the future of business relies majority on online sales. So don't waste your time and join the completion of online sales and boost your sales, every day.
---