Mobile applications are gaining popularity across various industries. Mobile app developers and development companies are focusing on adding unique features to the apps for product differentiation and provide a competitive advantage. Majority of the businesses in various industries are either choosing in-house app development or are outsourcing their mobile app development work. Both in-house and offshore mobile app development services use different process, tools, and techniques for the purpose of app development. Hence, the cost of app development differs too. Moreover, the cost of app development depends on the time taken and experience of the developer as well as company.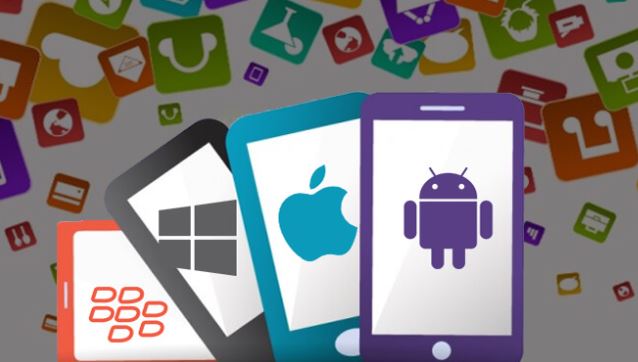 Why to Select In-House Mobile App Development
Mobile apps are emerging as the most preferred way of doing business in various industries such as transport, logistics, food services, retail, healthcare, etc. Consumers in the US spend more than 5 hours per day on their smartphones, and apps account 90% of their time, according to the State of Mobile report. Below are some of the reasons why developing in-house mobile app is the best solution.
Increase Efficiency with Enterprise Apps
Increasing number of companies are using mobile apps in the offices and business to stay connected with employees and exchange data in real-time. Most of the enterprise apps are developed in-house with the help of mobile or distributed workforce. Using secure mobile apps, technicians, salesperson, and partners are able to update and analyze data.
More Apps in the Market
By the end of 2017, around 25% of enterprises are likely to have their own app store to manage corporate sanctioned mobile applications, as per the Gartner report. Companies are also focusing on training the employees and follow an efficient mobile app development process.
Most of the employees and departments within the companies are requesting new apps and features to accomplish various tasks with just a few clicks. Majority of the executives and companies believe that mobile app can prove to be beneficial for companies in terms of saving time and cost.
Customers Increasingly Using Mobile Apps
Most of the purchases by customers are done using mobile apps as compared to the website and in-store purchase. According to the Mobile Path to Purchase report by Google, around 26% of the customers are using mobile applications as the starting point while searching with the aim to purchase.
With more customers purchasing goods and services through the app, resulting in companies focusing more on well-planned mobile app development process to provide better service and enhance customer experience.  
Improving Customer Loyalty
Mobile applications help companies improve customer loyalty. The persistent presence of mind is enabled with the icon of company's mobile app on the customer's smartphone. In case the mobile app is associated with the company's loyalty program, then it can have a more positive effect.
The companies can also offer discounts to the customers on purchasing services or goods using an app. Most of the companies are offering points to the users to earn discounts. This is attracting more customers to use mobile apps and make the purchase and collect points to get discounts.
Outsourcing Mobile App Development is Expensive
Although outsourcing mobile app development may appear as easy strategy for the company to get the app developed by an experienced developer, it comes with huge cost with other factors. Various studies and survey reports stated that majority of the companies who got their mobile app developed by outsourcing to the third party faced various difficulties such as, high cost than the expected development cost, lack of options for customization, and high cost for maintenance.
There are certain risks involved when app development is outsourced to the developers or vendors. The risk involves delay due to time zone difference, and it also involves source code insecurity. Hence, companies are outsourcing mobile app development with the Non Disclosure Agreement (NDA).
Companies are considering an option to hire the developers to join them for mobile app development. However, the short-term nature of developing business or enterprise apps can make it costly. As per the Wakefield study, around 42% of businesses outsourcing mobile app development reported lack of skilled staff as the key reason to outsource mobile app development.
Most of the companies are looking to upskill their staff in mobile app development as the business strategy. This can offer flexibility and save cost for the company, thereby, offering a competitive advantage.
Limited mode
by customers are done using mobile
---