If Anyone Who Has Done Freelancing He/She Would Know About Fiverr. This Freelancing Website Is Being Grown Day by Day. Fiverr.com can be said a good website for freelancing because anyone can work on it. People can offer their service just for $5. Yes. Off course!!! Basically Fiverr is an online marketplace that connects freelance service providers with customers who are looking to outsource specific tasks or projects. The platform allows freelancers to create profiles and offer their services, called "gigs," in a variety of categories, such as writing, graphic design, video editing, and programming. Customers can browse and search for gigs, view freelancer profiles, and communicate with service providers to discuss project details and requirements before placing an order. Fiverr takes a commission on each transaction. It started as a platform where all services were priced at $5 hence the name Fiverr but now the freelancers can charge their own prices. In this post, we'll discuss how to Earn Money From fiverr.com because People would be thinking that $5 is very less but its not is greater than your expectations.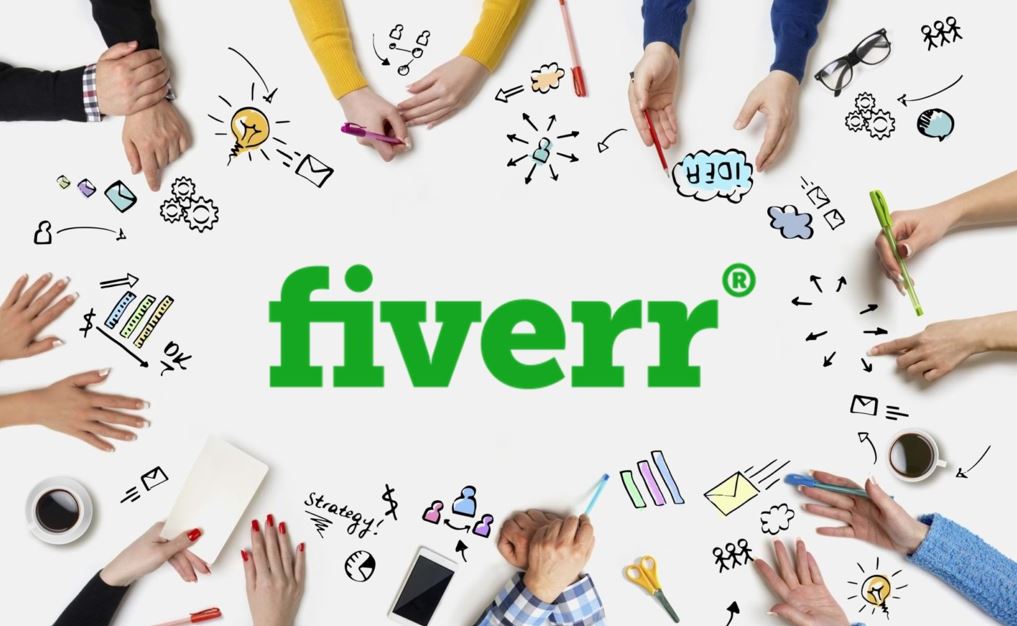 How to Earn Money From fiverr
To earn money on Fiverr, you will need to create a seller account and set up a gig, or service, that you can offer to buyers. Some popular services on Fiverr include writing and translation, graphic design, video editing, and programming. Once you have created your gig, you can start promoting it to potential buyers and earn money for each successful transaction. It's important to provide high-quality work and good customer service to build a positive reputation and attract more business.
What Is Fiverr.com?
Fiverr.com Can Be Said an Online market place, Where freelancers sell their products & Services and buyer can buy it within their own rates. As people can offer services for just $5. In The Language of fiverr.com it is called "GIGS".You Can Give any type of service such as; Web designing, Writing, Logo making and Modeling etc., Beside of, People Are Their Owner And Creator And This Website Is Free For Everyone.
How to Join Fiverr.com
Joining fiverr is free and everyone can join it, So you will be just required to go and add your profile. you can create an account or simply can login with Facebook or google+.when you would have created an account you would be able to offer your services just for $5.
You don't need to setup your fiverr account first, But it's better for you to complete your account setup before placing any type of gig, So that your client may imagine your offers are the best as; First impression is the last.
Creating an Attractive profile On Fiverr.com
If You Want To Become A Successful Freelancer On Fiverr.com Then You Need To Be Original And Need To Create A Great And Original Profile. If You Want Some Examples Then Check Profiles Of Some Famous Freelancers on fiverr.com. If You Want To Create A Great Profile Than Add A Description about your profile of about 150 words. write about your experience and also add that how much are you interested within your work.
How Can You Become Successful?
When You Offer Any Service On Fiverr.com and publish, it Can Be sold many times.So Imagine If 60 Gigs Are Sold So Then You Can Earn.60 x 5 = $300 From Just One Gig.If You Want To Get more Orders Than You Need To Be Unique. Because People Would Prefer You If You Are Not Able To Do Some Thing Unique in fact it would be worth more $50 but you are offering it in just $5.if you want to promote your gigs just promote your gig on social networking sites like facebook and twitter.O n Fiverr.com Rivalry Is Always Going On One Seller Wants To Become better and better.On Fiverr.com Their Are Ranks.
When You will complete 10 orders you will reach the rank of level-1 seller and when you will complete 50 orders you will become level-2 seller And When You Will Complete more than 100 orders then you will become "Top Rated Seller" Which Is the Top Rank On Fiverr.com.
Benefits OF Being  a Topseller
There Are Many Benefits Which I'm going to discuss in detail, But first of all When You Will Reach Level 1, Your gigs will be automatically promoted by fiverr.com. By Which You Can Get more Orders And Earn More.
The Second benefit of being a top seller is that people will buy gigs from you because you are a top seller and can complete their work in very less time when you reach top rated seller rank, you will gain access to more tools and You Will Be Trust-able and can get more work. If you were earning $500 before becoming a top seller than you will absolutely earn $1500.
It Can Be Said Fiverr Is Better Than Upwork Or Guru Because It Doesn't Require Special Requirement, You Can Start Working In Just 5 Minutes. You Are Able To Earn Almost $500 From Fiverr.com Easily.
---