Google Search ki "Guddi Charhy" many years guzar chuky han, But Google Algorithm ki waja se us ki officially position kabhi change nai hoe. Page Rank Google ka ek Algorithm hai, Jo wo websites ko apny search engine k results me rank deny k liye use karta hai. Basically Page rank Google k ek founder Larry Page k name par rakha gya tha, Jis k through Google web pages ki importance ko measure karta hai, Kisi website k all pages ki importance check kar k Google us website ko 1 to 10 tk rank dy deta hai.
Ye sub kuch check karny k liye Google Inside search apny automated web spider ko use karta hai, Jis ka name "Google-bot" hai. Now we will discuss "What is Google Algorithm inside search and how search works".
Google Algorithm Inside Search:
Last article me hum ne discuss kiya tha k World wide itni websites registered han, Jin ko count karna bhi possible nai. Every website has hundred of pages, for example; ODosta has about thousand of pages, Jab k is ki registration ko abhi 3 years howe han.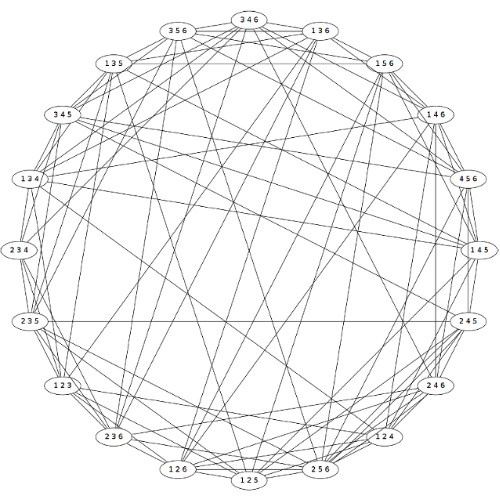 Agar hum new or old har site k 1000 pages suppose karen to hum total pages ki quantity soch bhi nai sakty. Ek rough idea k mutabiq Google has 70 trillions of individual webpages inside search, Which are constantly growing. Jab koi Google par search karta hai to wo chahta hai k usy exect answer mily, na k trillions of results. Zahir hai, Agar usy bohut saary pages me se apna required data khud hi search karna hai to search ka to koi faeda nai. Algorithm computer ka ek program hota hai, Jo clues ko find kar k aap ko exact wo data provide karta hai, Jis ki aap ko zaroorat hoti hai.
How Google Displays the Search Queries and Ads
On the other point of view, Hum keh sakty han k Google search me exist trillions of webpages helpful information se full han, Kisi bhi typical query k against Algorithm apny formulas k mutabiq aap k question ko process kar k us ka answer dy deta hai. People sirf ye dekhty han k Google un ki search ka result few seconds me provide kar deta hai, Ye koi nai janta k few seconds ki back par Google Algorithm ka complete home work hota hai, Jo wo kisi new page ko 24 hours me search me shamil karny se pehly karta hai, So let see its complete steps;
Main Steps of Google Search Algorithm to Process a Query:
Google ka Search Algorithm 200 se zyada unique signals ye clues par depend karta hai, Sirf ye guess karny k liye k aap ko exactly kis type ka data chahye.
[AdSense-C]
Wesy to Google apny ranking signals me every week half a dozen changes karta hai, Ta k aap ki queries ka better se best result provide kiya ja saky, but Here are Algorithm's basic clues, factors or signals to provide the required data;
1. Terms on Webpages:
Is section me Algorithm aap ki on-page seo check karta hai, Like; Keyword in Title, URL, headings, meta description and Tags, Content length with keyword density, Image optimization and other formatting, Duplicate material, Crammer with spelling, Page load speed, Recently updated post, Helpful content, Multimedia, User friendly layout, Quantity of other keywords used to rank the page etc.
2. Freshness of Content:
Aap k new content ki freshness ko check kar k usy up rank dy diya jata hai, Agar aap ka page k impressions or like zyada hon to aap k page ka rank constant rehta hai, But agar visitors aap ka page open or like hi na karen to Google Algorithm aap k page ka rank decrease kar k wahan more other fresh posts ko place kar deta hai.
3. Region:
Google Algorithm aap ko apny country wise created groups me place karta hai, Yani agar aap Pakistani IP se posting kar rahy han to Algorithm aap ko Pakistan me hony wali search me hi display kary ga, Ya zyada se zyada aap ki search neighbor countries me display kar dy ga, Jo esi condition me hota hai jab neighbour country k kisi bhi blogger ne un topic par same keywords k against koi post Google ko submit nai karwae, Jo aaj kal kam hi dekhny me aata hai.
4. Page Rank
Algorithm search me aap k kisi page ko rank deny k liye aap k blog ka overall rank check karta hai, Agar wo dekhy k aap k other pages kafi people ne read or like kiye han to aap k new page ko bhi top rank diya jata hai. Ye to esi hi hai jesy Ameer (rich-content) person ameer se ameer hota jata hai, poor (fake or low quality content) person ghareeb se ghareeb hota jata hai.
5. Social Relation:
Social media par hum ne pehly baat ki thi, Today Is ki importance se koi person deny nai kar sakta. Is liye Google Algorithm bhi aap k social relations ko bohut importance deta hai. You know, Google apni products ko hameesha top rank deta hai, Google+ un ki apni Social service hai, Is liye Algorithm usy Facebook ya kisi bhi other social network se zyada importance deta hai. Ek Seo expert blogger hamesha Google+ ki followers ko increase karny k liye koshish karta hai, Is topic ko complete karny k bad me aap ko btaon ga k How to increase your followers at Google Plus.
6. Domain:
Google Algorithm aap ki domain ko bohut se point of view se check karta hai, like; Domain age, keyword appears in top level domain, keyword as first word in domain, domain registration length, keyword in sub-domain name, domain history, matching exact domain, fake whois report, 404 error pages etc.
7. Site Level:
Aap ki site ki overall performance check ki jati hai, Jis me Contact us & Related pages, Sitemap, Regular updates, Total pages, Up-time, Server location, duplicate content on site, Use of Google Webmaster tools or site Review include han.
8. Back Links:
Page rank ki back par back links work kar rahy hoty han, Algorithm back links k factors me Number of Linking pages, ALT Tag, Link to .edu or Gov. site and their PR, Guest posts, Social shares of linking pages, Sponsor and No-follow links, Link Title and location on page, Backlink page age, Schema, Link with Social pages include han.
9. User Interaction:
Search engine me rank deny k liye Algorithm aap k page par user ka action dekhta hai, like; Organic CTR for keyword, Bounce rate, direct or repeat traffic, Number of bookmarks, Comments and total time on your site etc.
10. Some Special Rules of Google Algorithm:
Google Algorithm k kuch special rules han, Jin me kuch specified formulas or techniques use kiye gae han, like; Google account se login ho kar aap jo browsing or search karty han, Search Algorithm aap ki total searching, shopping or browsing history ko check karta hai, Agar aap ne apni post se related bohut saari safe searches(Not Porn Searches) ki hon to wo aap ki post ko search me boost kar deta hai, So be careful to do a search, When you're login. Isi tarha Aap ki post ko Geo location k mutabiq target diya jata hai,  Algorithm search me aap ko rank provide karny k liye bohut se social methods bhi use karta hai, like; Number of your tweets, likes, shares, Votes, Subscribers on social sites and your Verified Google authorship etc.
[AdSense-A]
Aap ki site par spam activities ko check kiya jata hai, like; Panda panalty, Too much redirects and popups, Over optimization, Auto generated content, Hiding affiliate links, Fake posting ip etc.
How to Recover From Google Panda & Penguin Updates
Isi tarha off-site factors ko bhi check kiya jata hai, like; Penguin Penalty due to Un-natural Social links, low quality external links, salling links, Black hat Seo's from Google sandbox. Google Dance (New Algorithm tool) check karta hai k aap Google Algorithm apni wrong ranking btany k liye koi disallowing tools to nai use kar rahy, keyun k esy mostly tools use karny se aap ka searching graph suddenly up ho jata hai, Jis ki waja se Google Algorithm aap ko Ambiguous Cases me shamil kar leta hai.
Author's View:
In sub factors ko dekh kar Algorithm ek bar aap k page ko rank deny k bad aap ki site ki performance k mutabiq usy up/ down bhi kar sakta hai. Me apni post ko short karny k liye details me nai gya, Please feel free to ask If you did not understand any heading. Next post me hi hum step by step dekhen ge k actually Google ki search kis tarha work karti hai.
---