Google Adsense is a free, easy and simple way for publishers to display quality ads, Which Google gets from Advertisers through Ad-word. As a publisher, You need to get a free ad-sense account, After getting and managing your ad sense account, You need to do your best practice to insert, place and set your ads at your site to get more revenue for your impressions. For this purpose, You should use Google Publiser Plugin for WordPress, because using it, you can easily connect your Google adsense and webmasters account with your blog to place ads anywhere at your blog. It provides a red button at all possible places of blog, where you can insert your ad-sense ads, Now it depends on your abilities and practices to place ads to get more revenue. In this post, we're sharing How to Earn Money from Google Adsense in Pakistan.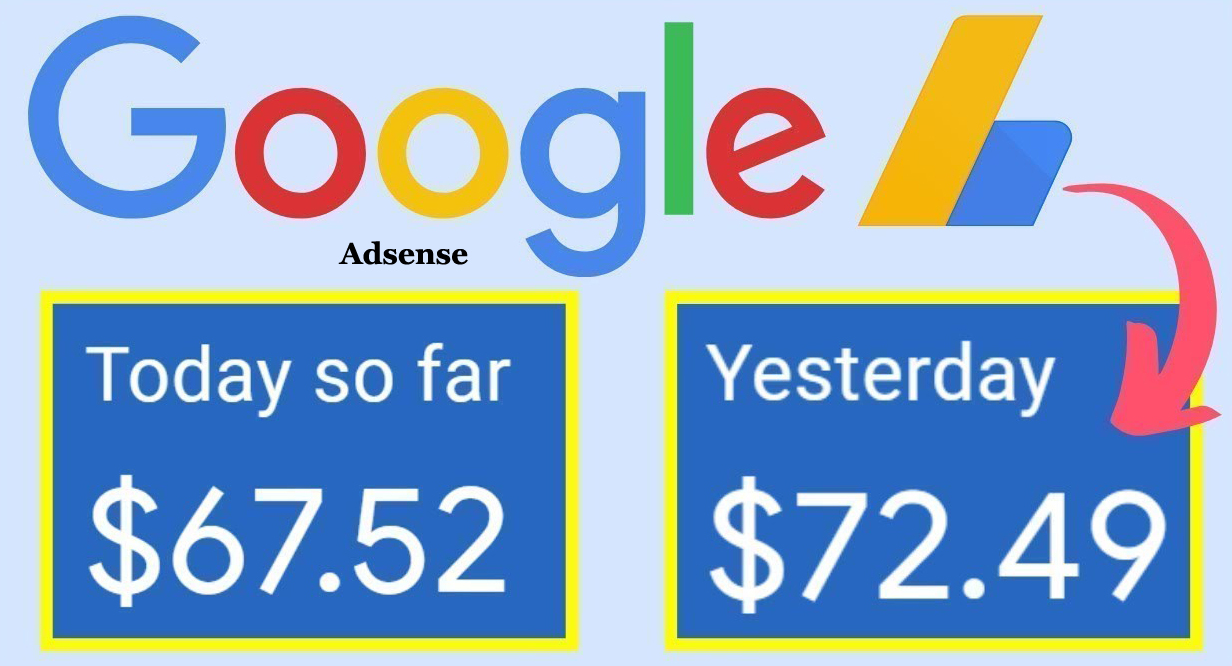 Earn Money from Google Adsense in Pakistan
Google AdSense is a program that allows website owners to display ads on their website and earn money from clicks or impressions on those ads. Here are some steps to earn money from Google AdSense:
Sign up for AdSense: Create an account on the AdSense website, and provide the required information to verify your identity and website.
Add the AdSense code to your website: Once your account is approved, you'll be given a code to add to your website. This code will display ads on your site.
Create ad units: AdSense allows you to create different types of ad units, including text, display, and link units. You can customize the ad units to fit the design of your website.
Drive traffic to your website: The more visitors your website receives, the more opportunities you have to earn money through AdSense.
Monitor your earnings: AdSense provides detailed reports on your earnings and ad performance. Use this information to optimize your ad units for better performance.
Follow the guidelines: AdSense has strict policies and guidelines that must be followed. Make sure your website and its contents are in compliance with AdSense policies.
It's important to note that earning money with AdSense can take time and it depends on the website's niche, traffic, and the location of the visitors. It's also important to have a good amount of quality content on the site and to be consistent with the ads placements and the type of ads that would be suitable for the website.
Generate impressions from Top Countries
You should think, From Where you want to get traffic to generate impression, because in a third world country, Google did not provide its best RPM (Revolutions per minute). You've to provide your content quality, best layout and ad style, So that user also come from USA, UK, Germany etc.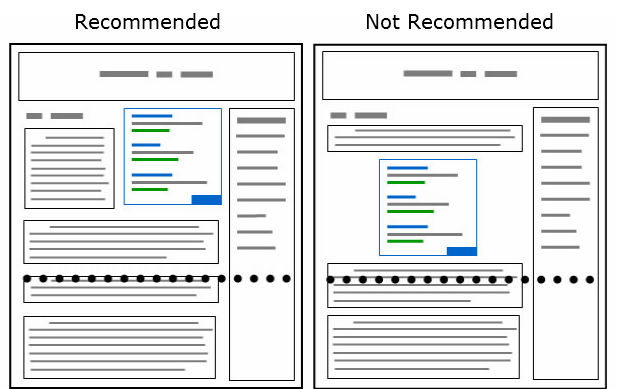 User always click those ads, Which is related his interest and it may possible, when you'll post the content, which your users looking for. Google provides different ads for users located at different locations. If a single ad clicked by a user from USA, Your RPM will include high CPC (cost per click). Normally, You can get $0.01 cost per click in Pakistan and more than $0.10 in high rated countries, but always remember that don't use more than 3 ad or 3 link units and 2 search boxes at a single page of your site.
Google's crawlers target ads for your site at overall content on your site, So you should publish complete posts at the specific topic and language, where you want to get adsense ads. For this purpose you should search at Google for most expensive adsense keywords.
Best Practices For Ads Placement
You always have a right to change to improve your ad performance by placing ads according Adsense Program Policies to get good user experience and minimize revenue. You must organize your site and content easy to navigate, consider your visitors to give best position your ads. That's it, Your earning will start automatically.
Always, think like a user, What he want from site's webmaster to provide him quality and organized content. Can you distribute quality, or just writing with no management?
That's great! If you'll understand.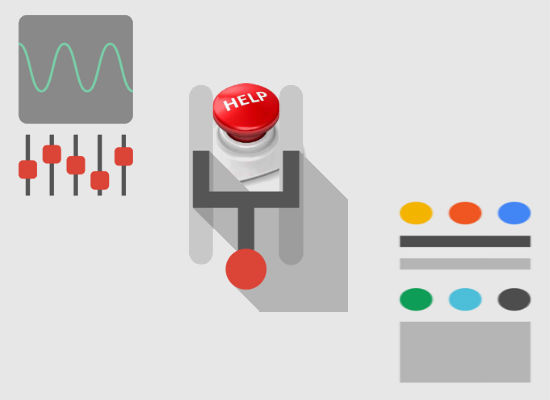 Webmasters choose a placement and ad style, Which through they want to provide best experience to any user, At this condition, Google also provides its best quality expensive ads.
After placing the ads, You should review all your site to see any placement against Ad sense program policy.
How does Ad Auction Works
From all over the world, There are many advertisers, Who create text or image ads in mostly Ad-sense recommended formats and styles for their maximum bids at Google adword to display their ads at specific sites. Google checks your site content for eligibility to display the most expensive ads, Are you've specific content, traffic, format and style or not? You'll only get this expensive ad, when you'll fulfill all requirements of advertisers.
See Also: Best Web Development Tools for Beginners
Google Creates a top quality ads at time to time to provide in auction for multinational companies, who get these ads against maximum bids. Now its depend at Google, For Which site, It will displayed, Ultimately, You know Google cannot deliver these ads with low quality content. If you can get more bids like that, you can earn more and more, other wise Google pays you only for local regular ads.
What is Adsense Direct
As a publisher, Adsense direct is new way to sell your ad units to any advertiser with direct contact. You can also set a campaign getting from advertiser. You can use Adsense direct to get a deal for directly sold ads to your advertiser, who contact with you directly. You can check its complete features at given bellow.
Adsense Direct Key Features:
Easy to use campaigns from your own account
Place ad code at your site without changing ad code
Earn Revenue with regular payments
advertiser can contact direct Google team to get live support
Note: Google adsense Direct is available for the US publishers and advertisers only.
How Adsense releases new payments
Google issues your payments in US dollars or euros (you cannot change your currency), As your payable balance reaches at threshold, Which is minimum $100 or equalant in any other currency. When your available balance reaches at $10, Google generate a pin to confirm your address and when payable balance reaches at $10, Google provides a link at your account, Which through You can select your payment method, like; Wire Transfer, Check, Western Union and EFT(Electronic Funds Transfer), Which through you can withdraw money direct to your local bank account. You can check here, How EFT Payment available in your country.


You can also get your payments via SEPA (Single Euro Payments Area), Which works with euro only to send payment via EFT at the euro countries. You should sign up for SEPA, If it is available in your country, Let's see.
After getting your payments in any form, Your bank will automatically convert it to your local currency with the exchange rate, When you'll pick up your cash.
Popular Types of Adsense Terms
You can check the Definition of popular Adsense Terms for reporting at given bellow;
Ad CTR = Clicks / Ad impressions
Ad Impression = It'll be count every time, when a unique ad displays at your site
Ad RPM = (Estimated earnings / Ad impressions) * 1000
Ad Type = Text, Image, Flash, Rich Media, Animated, Video, Link units, Audio etc.
CPC = Cost per click
CPM = Cost per thousand impression
CPE = Cost per engagement
Click = User's click on ads
CTR = Clicks or number of impressions, views or queries * 100%
RPM = Revenue per 1000 impressions
Coverage = Ad requests that returned ads or total ad requests * 100
Estimated Earnings = Account balance for selected time period
Impression = User's single view at displayed ad
Page CTR = Clicks or Page views
Page RPM = Estimated earnings or # of page views per 1000
Page view = User's view of any page, Where displayed ads
Search Box = Your custom SE(search engine) at your site to get revenue from adsense for search
Targeting Type = Contextual(keyword), Placement(URL) and Interest based advertisement(cookie id) Targeting
Final Thoughts
Google Adsense provides targeted ads for most relevant websites, If you want to get best revenue, You should link you account with Blogger, YouTube and other hosted sites. Google offer its ads for your content, search, games, videos and mobile apps.
Some days ago, I got $91.34 for a single ad click displayed at USA with $4500 RPM, Can you believe? It has possible because I publish some guest posts at Gold and some other top ranking categories, written by a user from USA.
---