A backlink, also known as an "incoming link" or "inbound link," is a link from one website to another. When a website links to another website, it is called a backlink. Backlinks are important for search engine optimization (SEO) because they signal to search engines that other websites consider your content valuable and relevant. The number and quality of backlinks pointing to a website are often used by search engines as a ranking factor, with more and higher-quality links pointing to a site indicating that it is considered to be more authoritative and relevant. These links are used by search engines such as Google to determine the popularity and relevance of a website and its contents, thus helping to improve the website's visibility in search engine result pages. In this article, you'll know how to Create Backlinks For Website.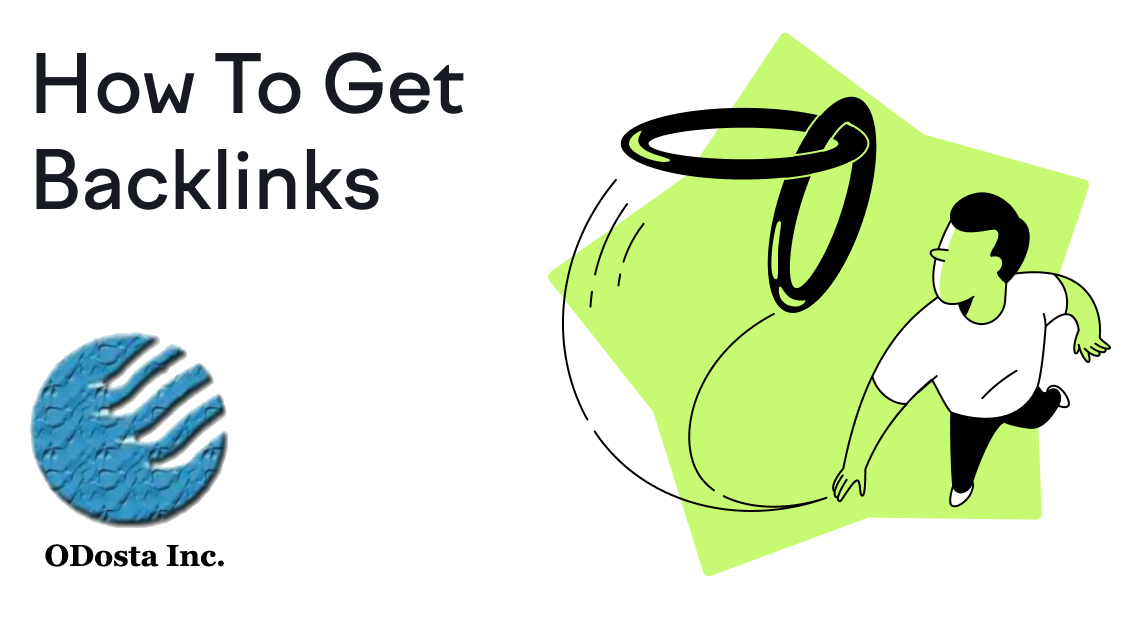 It's important to note that not all backlinks are created equal, and it's not just the quantity of backlinks that matters, but also the quality of those links. Backlinks from authoritative and reputable websites carry more weight than those from low-quality or spammy sites. Creating backlinks for a website is a process of getting other websites to link to your site. Backlinks are important for search engine optimization (SEO) because they signal to search engines that other websites consider your content valuable and relevant. This can help improve your website's visibility and search engine rankings.
How to Create Backlinks For Website
Here are a few ways to create backlinks for your website:
Guest blogging: Reach out to other websites in your niche and offer to write a guest post for them, including a link back to your own website in the post.
Directory submissions: Submit your website to online directories relevant to your niche.
Social media: Share your content on social media platforms and encourage others to share it as well.
Forum and community participation: Participate in forums and online communities related to your niche and include a link to your website in your signature or profile.
Content creation: Create high-quality, informative, and shareable content that other websites will want to link to.
It's important to note that creating backlinks should be done naturally and not through any manipulative ways as search engines may penalize your site for using these methods.
Leverage National Days and Special Events
Whether it's a national day, week, month, or occasion, they would all be able to be utilized to construct joins. You could make your own, or you could advance a current one. On the off chance that this sounds like something you think you could do, look at this whole post on the subject (props to Will O'Hara on taking this thought and truly developing it).
And even try to create contents before such special days, so it would be more easy for you to leverage those days for acquiring Backlinks to your website.
Use Skyscrapper Technique
This is the technique, developed by Brian Dean, the founder of Backlinko.
I don't want to take you through the process of it, though nuts and bolts indeed.
Here's how it works:
1 – Search for a competitive keyword that already ranked in your industry and also matches your niche.
2 – Check all those contents and try to create more better content.
3 – Check all those Backlinks that point to that non-thorough content. And reach out to the site's owner who linked to such content and ask them to link back to you. And they will be more likely to link to you because your content is more thorough.
You can check this video to learn even more about skyscrapper technique:
Create Shareable Template and Gadgets
Like free widgets, themes and templates are something else individuals will discover sufficiently helpful to connection to. Before you make a theme, consider what sort of formats would make individuals' occupations simpler. An architect, for instance, may make a library of downloadable business card layouts to which others could connect again and again. Bookmarkable substance is frequently the sort of substance that gets huge amounts of inbound connections.
Give products to influential bloggers
There's no better approach to associate with bloggers than by giving them your item or administration in return for an audit. Generally, there are a ton of mid level bloggers in enormous commercial ventures more than willing to, so this can be entirely adaptable.
P.S. In the event that you have a third party referencing related item or administration (if it's not too much trouble no dark cap programming) connect with me utilizing this strategy. I am very much sure that they will give you a link back to your site or to your product page in an alternative way to payment.
Leverage 404 Pages
In some cases links to your site break after some time, whether this is on the grounds that you've moved the proposed page, or in light of the fact that the website admin fouled up your URL. Go to Google Webmaster Tools to see which pages are getting 404 blunders, then divert those pages to either the landing page or the inferred proposed page.
You can also leverage someones 404 pages by following the simple rule:
1 – Find pages that have broken in your industry and create the same one for yours.
2 – Track all the websites that point to that 404/broken page and save all those websites in your list.
3 – Browse each website one by one and say to that webmaster that this specific link you linked from your post is broken basically. I have its alternative post which is more thorough than this one. And they'll appreciate your resource and they'll be more likely to give you a backlink.
Contest Giveaways
On the off chance that you have an item or any sort of valuable services, and if there's a significant blogging challenge occurring, connect with the blogger running it and inquire as to whether you could give your item or administration to the champ. They'd gladly, and they'll give you a link back on the challenge page in the event that you inquire.
Target Link Roundups
Rather than making them as a linking out procedure, discover bloggers who deliver these, and get on their radar. These are the sorts of individuals you need to fabricate associations with, on the grounds that when you create something offer commendable, you need to have the capacity to send it to a man like this who can connection to it, no inquiries inquired.
Reverse Guest Posting
Attempt and get compelling writers to compose a visitor post or two for your website. Not just will they impart it to their groups of onlookers, however, the thing is, individuals love linking to stuff they've written previously, so having it facilitated on your site is an approach to get those links.
Leverage Expired Domains
Finding and assuming control deserted spaces is certainly a procedure on the dark cap side in case you're accomplishing something like a 301 or utilizing its terminated substance outside of the site.
One system is to discover deserted spaces that have join value, then utilize the websites such as archive.org to repopulate the substance on a portion of the pages that got the most connections. Clearly, incorporate a couple joins in the substance back to you.
Affiliate Program
It's a methodology past its prime, yet by beginning a subsidiary system, you can get joins through member joins, as well as get connections to the associated project page itself (offshoot bloggers will interface out in the event that they like it). Ensure whatever product/seller you utilize is SEO benevolent, implying that the associated connections are immediate connections to pages on your site with referral strings toward the end.
See Also: Increase Adsense CPC in Pakistan
If you've learned these Link Building Strategies then go ahead and start implementing these strategies, you'll soon get results.
---