Google gives many chances to get best CPC for its publishers, Which cannot be possible without Multi-Screen Adsense Ads. We research and get multi-screen's benefits for both user experience and monetization.
Mostly publishers get 8% above RPM with more traffic at mobile optimized websites or blogs than the publishers with non-multi screen sites. Having multi-site give a chance to get user's spent time on your site with high bounce rate.
Ek baat me aap ko bta don, Jis tarha Global Advertiser mobiles ads par pesa lga rahy han, I think k 2015 me aap ki 52% traffic or revenue multiscreen sites se generate ho gi, Is liye abhi se koshish karen k jo blog/site aap create kar rahy han, Wo multi screen ho, Keyun k after sometime, people apny cell phones par hi browsing karty thy, but ab mobile mini computer with android & windows OS, Ipad, tablets pc or is type ki bohut si devices par browsing ki jati hai. Ab to Esi devices bohut se business man use karty nazar aaty han.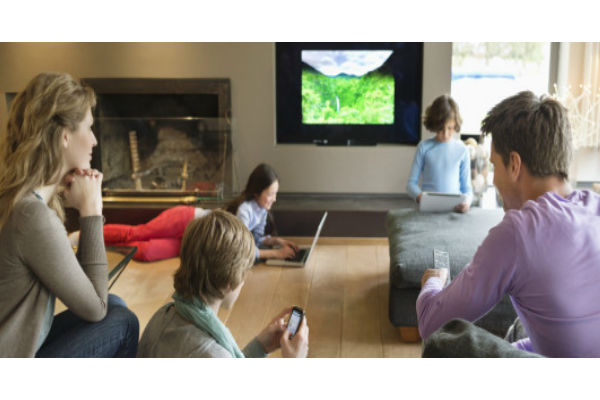 So let see; How We can Create Multi Screen sites to Improve Adsense revenue.
How to Create a Multi-Screen Blog/Site:
Hamesha apny blog k liye koi Responsive Web Design choose karen, Jo esa web design hota hai jo same HTML or CSS codes k sath kisi bhi screen par automatically fit ho sakta hai, Esi condition me aap ko Adsense k responsive ad units display karny chahyen, Kyun k Google-bot Google algorithm ko use karty howe aap k responsive design ko detect karta hai or user ki screen k mutabiq ad generate kar deta hai.
[AdSense-C]
Remember that, aap apny user ko nai janty k wo kis device k through aap ka page visit kare ga, Is liye apni site k liye theme esa select karen, Jo kisi bhi device par automatically fit ho jae, Jis ka page load time kam se kam ho, but browsing karty howe complete options provide kare.
Agar aap apni site ka status check karna chahty han to Google developers me
Page Speed Insight
use karen. You can use some WordPress plugins to redirect multi-user at your mobile site.
1. Jet Pack By WordPress
2. Wp Touch Mobile Plugin
3. WP Mobile Detector
4. WordPress Mobile Pack 2.0
5. Mobile Site Redirect
6. Mobile Smart
7. Mobile App Converter
8. WP Mobile Plugin
Uper diye gae kuch tools just aap k user ki device ko detect kar k usy aap ki mobile site par redirect kar dety han or kuch tools esy bhi han jo aap ko mobile template provide karty han, Jis k through aap apny content ko present kar sakty han.
Best Practice for Multi-screen ads:
After creating a multiscreen site, you should use Adsense recommended placements with their size, Which are large banner 320×100 or medium 300×250 for best performing and fitting on multiscreen sites.You can use three ads on a single page as you're using on your desktop screen site.
You can use these tools to display ads with proper placements at your WordPress blog.
1. Ad Injection
2. Easy AdSense
3. Quick AdSense
4. AdSense Extreme
5. Ad Inserter
6. Adsense in Post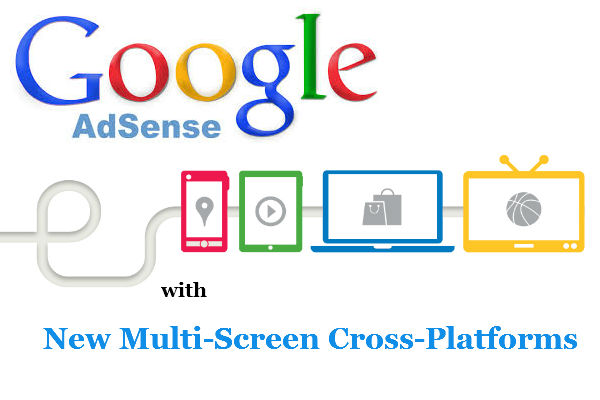 Publishers apni requirements k mutabiq in tools ko use karty han or finally esa tool select karty han, Jis k through wo maximum revenue generate kar saken. Now you can use it to get best practice.
From Where, You should Get Your Traffic:
Always Remember that' Track your traffic from Top Countries to boost your revenue, such as; Australia, Denmark, South Africa, Germany, Uk, USA, Canada etc.
[AdSense-A]
After selecting a niche, You must see that From Which country, You're tracking your traffic. Given bellow details are for Cost Per Click via desktop, If you can track your traffic via mobile devices from the top CPC countries, Your revenue may high as you want. Let see their details;
01 – $0.48 – Australia
02 – $0.44 – Netherlands Antilles
03 – $0.43 – Denmark
04 – $0.41 – Switzerland
05 – $0.36 – South Africa
06 – $0.32 – New Zealand
07 – $0.32 – Finland
08 – $0.30 – Singapore
09 – $0.28 – Norway
10 – $0.27 – United Kingdom
11 – $0.26 – Netherlands
12 – $0.26 – Germany
13 – $0.25 – United States
14 – $0.24 – Canada
15 – $0.23 – Austria
16 – $0.22 – Barbados
17 – $0.21 – Ireland
18 – $0.21 – Belgium
19 – $0.20 – France
20 – $0.19 – Sweden
21 – $0.18 – Taiwan
22 – $0.18 – Kenya
23 – $0.17 – Trinidad and Tobago
24 – $0.17 – Greece
25 – $0.17 – Chile
26 – $0.15 – Qatar
27 – $0.14 – Croatia
28 – $0.13 – Italy
29 – $0.12 – Puerto Rico
30 – $0.11 – Spain
31 – $0.11 – Poland
32 – $0.11 – Nigeria
33 – $0.11 – Malta
34 – $0.10 – Portugal
35 – $0.10 – Kuwait
36 – $0.10 – Czech Republic
37 – $0.10 – Brazil
38 – $0.09 – Mexico
39 – $0.09 – Japan
40 – $0.09 – Hong Kong
41 – $0.08 – Peru
42 – $0.08 – Malaysia
43 – $0.08 – Lithuania
44 – $0.08 – Hungary
45 – $0.08 – Bangladesh
46 – $0.07 – Saudi Arabia
47 – $0.07 – Oman
48 – $0.07 – Israel
49 – $0.07 – Egypt
50 – $0.06 – United Arab Emirates
51 – $0.06 – Turkey
52 – $0.06 – Slovenia
53 – $0.06 – Georgia
54 – $0.06 – Argentina
55 – $0.05 – Thailand
56 – $0.05 – Sri Lanka
57 – $0.05 – South Korea
58 – $0.05 – Russia
59 – $0.05 – Romania
60 – $0.05 – Philippines
61 – $0.05 – Mauritius
62 – $0.05 – India
63 – $0.05 – Colombia
64 – $0.05 – China
65 – $0.04 – Ukraine
66 – $0.04 – Tunisia
67 – $0.04 – Mozambique
68 – $0.04 – Jordan
69 – $0.04 – Indonesia
70 – $0.04 – Fiji
71 – $0.04 – Albania
72 – $0.03 – Vietnam
73 – $0.03 – Uruguay
74 – $0.03 – Uganda
75 – $0.03 – Serbia and Montenegro
76 – $0.03 – Nepal
77 – $0.03 – Moldova
78 – $0.03 – Macedonia
79 – $0.03 – Cyprus
80 – $0.03 – Cambodia
Author's View:
I saw, New publishers content publish karny k bad ads display kar dety han, Jab acha revenue generate nai hota to adsense se disappoint ho jaty han. I think, Agar aap niche di gae kuch tips par amal karen to aap ki hardworking kabhi waste nai ho gi, So just see some Best Tips to Increase Adsense Revenue;
1. Always follow Google Adsense Terms & Conditions
2. Publish content about the countries, Where you can Get Adsense Top CPC
3. Use keywords after checking their density
4. Use Seo Tricks to Get Top rank at search
5. Display Adsense recommended ad formats
6. Use link units at your post (above, center, bottom)
7. Apply all Adsense features at your site
8. Get Google Adword to Advertise your site
9. Block Low paying Adsense Ads