Social media has become an important element in our lives nowadays to Optimize Your Content. We use Facebook to post updates about our daily activities, or we engage with our network on Instagram by creating interactive Instagram Stories or posting amazing photos. On top of that, social media is also one of the most efficient tools used in the marketing strategy of any business. Considering that a user spends 116 minutes on average per day on social media, it becomes clear that you shouldn't miss it from your marketing mix. Irrespective of your business niche, you should acknowledge social media's potential and use it to build your presence online and increase your visibility.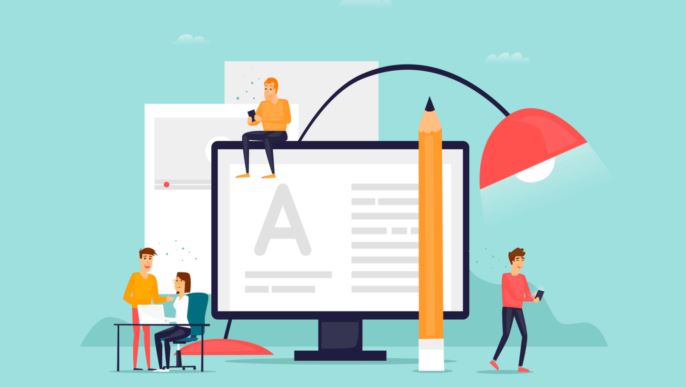 In addition, you should know very well who is your target audience and what type of message you want to transmit. Depending on these two parameters, you will be able to choose the right social media tools for you. Keep reading this article and learn how to optimize your content for social media and build a strong reputation for your brand.
An Ultimate Guide to Optimize Your Content on Social Media
Build your impact with visual content
Apart from written content, your marketing mix should include visuals as well. What is more, visual content is adaptable to any social media platform. Whether you are using Instagram or Facebook, you will need images to boost customer engagement. What is more, you should keep in mind that an image speaks more than 1000 words. Moreover, irrespective of the type of audience you are addressing your message to, it is very important to know that people react very well to visuals. There are many posts which they ignore because they simply don't have the time or patience to read your content. On the other hand, if you focus your strategy on visual content, the impact will be greater, and you will make them curious to read more about your business. Furthermore, once you've used your audience with high-quality photos, you should keep the same trend and offer your audience catchy images constantly.
Offer relevant content for your audience
One of the first elements that you should keep in mind when developing a business is defining and understanding who is your target audience. You should identify their demographics and determine which is their stringent need. Once you have identified it, you can develop your content around offering solutions to your customers' problems. On the other hand, you should also take into consideration that people don't have too much time nowadays. Even though they use social media a lot, they will most likely browse their news feed and skip your content unless they find something interesting for them. Thus, one of the best strategies you can use is staying relevant. Producing relevant content helps you win the trust of your target audience. In addition, you will show your customers that you have experience in your field, and you have constantly updated your knowledge with what is new on the market. Furthermore, apart from producing relevant content, you should also keep it error free and use the best editing service on the market to do so.
Share user-generated content
Some of the most popular and appreciated social media accounts are those that managed to create a sense of community. You can count on user-generated content to open the dialogue with your audience and also to create social proof for your brand. Before buying a product, the majority of customers nowadays check for product reviews and testimonials. Therefore, encouraging your target audience to get involved and contribute to your social media account is one of the best strategies you can apply. Moreover, sharing user-generated content shows that you care about your audience and you are constantly preoccupied about their needs and opinions. Furthermore, by opening the dialogue with them, you create a sense of belonging which sets you ahead of your competition. Once you have established such a conduit, all the existing and future followers will be encouraged to share, comment, and like your posts.
Don't forget about keywords
Keywords are very efficient to build visibility. When you know your audience very well, you will also know which are the keywords they use to find relevant content. So, one of the phases you should follow when building your target audience is creating a list of the most relevant keywords. In addition, even though you have selected the right keywords, you should also take care of the way of how you use them. Apart from relevance, your customers expect also quality. This means that you should include them naturally in the text. In general, customers reject that content which is mainly focused on advertising and monetizing. So, the next time your target audience will search for a solution to their problem, they will find your content as long as you use the right keywords.
Include emotions in your content
If you want to hook attention and determine your target audience to come with a response, you shouldn't forget about emotion. Any human being reacts well to a content which includes a dose of emotion. Therefore, if you want social involvement, then this is the card on which you can play. The more emotionally striking your posts are, the better results you are going to have from your audience. However, you shouldn't fall into the trap of including too much emotion and forgetting about relevance and on-point information. In addition, you should also take into account building your content not only around fun and inspiration. You can also use sadness or indignation when you want to spice things a little bit. In addition, you can include emotions in any type of content you will create. You can transmit your feelings to your audience through written content, but you can also use it in images or videos.
Source: https://themanifest.com/social-media/7-tips-optimize-social-media-strategy
Conclusion
Social media is definitely not rocket science. Use the tips above to build an authentic conversation with your audience. Moreover, offering clear and relevant content to your audience is one of the best strategies you can apply. When you want to build a successful image on social media, you should focus your attention on details, produce an irresistible content, and know very well who your target audience is. In addition, you can amplify the impact on your audience by using images and videos which transmit emotions and make the message easier to follow and understand. Furthermore, you should be constant and offer your audience the same or better content every day. If you want to improve your engagement rate, you should stay permanently updated with what's new on the market and use the right social media channels based on their interest.
---