Many people were expecting 9, Next digit of 8, But Microsoft skipped Windows 9, So Windows 9 became Windows 10 now, Which is the next version of Windows 8.1 phone iOS. Microsoft has launched Windows 10 Beta Version for Technical Preview at 1 October, 2014, Which will be use at different devices with multi screens.
Please check all Features and tell us, What is your experience about Microsoft New Windows 10?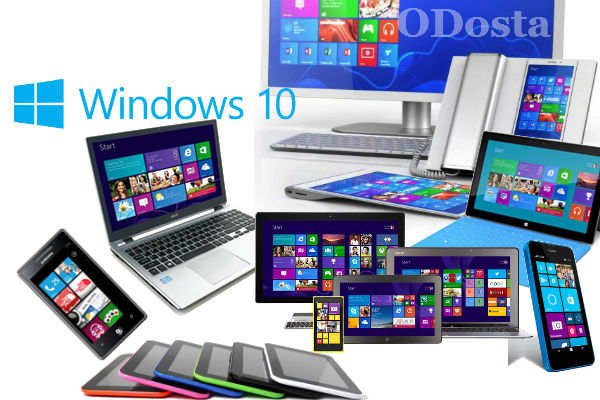 Windows Release Dates:
As Microsoft released a new Operating System, It was provided as a beta version to get its technical reviews, People checked it and gave their reviews and after some time, It was released as a full version, as you can see here;
| | |
| --- | --- |
| Products | Release Date |
| Windows XP | 25 October, 2001 |
| Windows Vista | 20 January, 2007 |
| Windows 7 | 22 October, 2009 |
| Windows 8 | 26 October, 2012 |
| Windows 8.1 | 17 October, 2013 |
| Windows 9 or Windows 10 Beta | 30 September, 2014 |
| Windows 10 Full Version | 15 April, 2015 (Estimated) |
Remember that, Microsoft has released a beta version of windows 10, Its full version will be release at the mid of April, 2015.
Windows 10 Product Features:
Microsoft announced the technical preview of Windows 10 or Windows 10 Beta andersen marvin windows Version, which looks like Windows 8 in a sight, As you know, Microsoft last version of windows 8.1 was released for tablets, Now Windows 10 has released for both tablets and PC. It has many new product features to find, Which can be checked, If you're using Windows 8 already. You should install and Download Windows 8.1 before getting Microsoft latest version of windows OS.
[AdSense-C]
You can comparison Windows 10 New Interface using Windows 7 and 8 features.
New flashing start menu:
Windows 10 start menu is include universal applications and standard programs, that can be download via Microsoft online store, Which are available both for PC and phone, auto adjustable with screen resolution.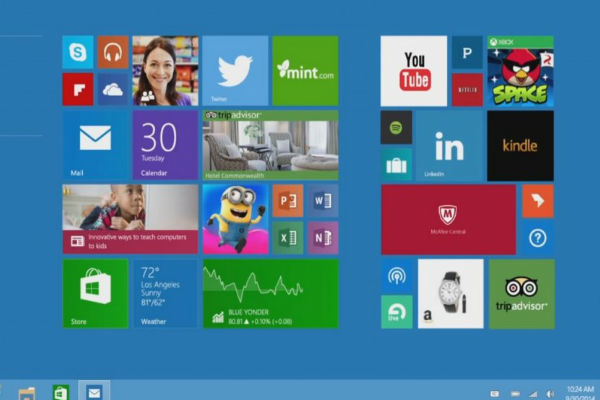 Snap assist is a new feature in windows 10, Which will help you to find applications to snap and join them, It also recommend you to open your required app.
Unique desktop:
This windows 10 has a dashing task-bar view button to help you to switch and minimize opened many files with their desktops, Yes; Its surprise for you. Windows 10 provides more flexibility to its user to create many more desktops, as he like.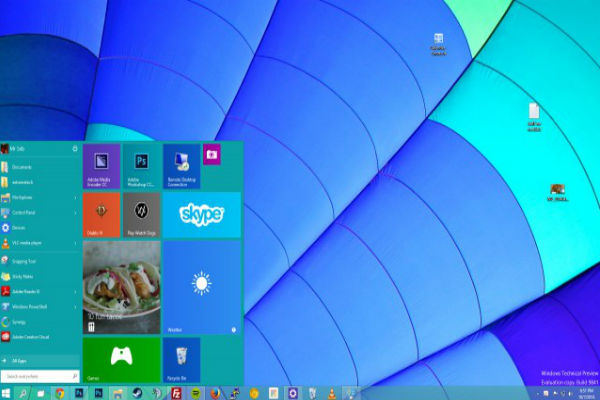 You can create a desktop for your home work, as well as, for your office and for multi-projects.
Improved searching options:
You can search very easily in new windows with pressing a single alphabet. In Windows 10, Command prompt is change a litter bit, Where you can work, as you can do at notepad.
You can download windows apps for PC, Tablets, Android, Cell phones and many other devices from Windows 10 store after creating a Microsoft account.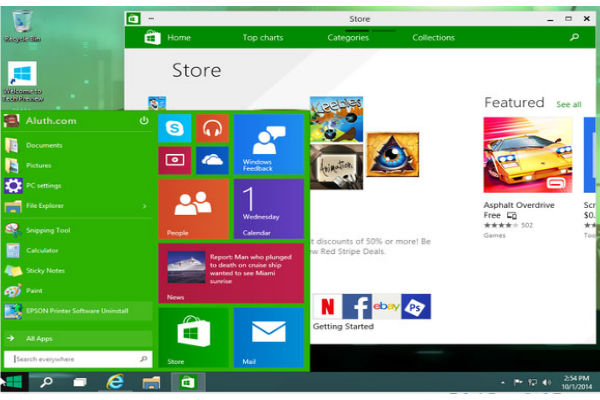 Windows 10 also has many apps & options at Task bar view with Resize for windows applications.
These are some comparative review features, Full features can only check after the installation of Windows 10 at your own PC.
Major Issues Found:
Windows 10 operating system is absolutely hot for PCs, Tablets, Phones and all other devices, But It is a bad news that, A lot of features in windows 10 technical preview are not found, as you can see; Support for Bluetooth at Dell Venue8 pro, Mostly crashes occur and missing support for touchscreens, Limited navigation for apps to launch at start screen, As well as many swipe navigation features are missing for familiar Windows 8.1 etc. Please tell us, If you're facing any issue at your own device.
Microsoft should recover it at the full version of Windows 10.
Windows 10 System Requirements:
Microsoft windows 10 Technical preview ISO file provided by Microsoft for 32/64bit to install offline with product key to activate online for free of cost.
professor should be: 1 GHZ
Ram (memory) : 1gb recommended for 32bit and 2gb recommended for 64bit OS
space required is : 16gb disk space
Download a Technical Preview of Windows 10:
Now you're welcome to install Microsoft new operating system, Which can be enjoy at your Tablet PC . Just download Windows 10 Beta free version Operating System ISO for 32bit or 64bit.
[AdSense-A]
Download:
Windows 10 (USA English in 32bit OS version)
Download: Windows 10 (USA English in 64bit OS version)
You can install Windows 10 after creating a boot able DVD or usb flash drive.
Learn More: How to Create Windows 10 Boot able Flash Using ISO Image
 Note: Don't use Windows 10 Technical Preview at your production PC's as a replacement windows, because its just a beta version, not a replacement version. Microsoft will release its full version at approximately mid April, 2015 after recover its all issues. Then I think, Windows 10 full version one operating system will rule PCs, Tablets and Phones and all other devices like that.
---