Whether it's you that is looking to earn a degree or your children who are looking to improve their knowledge, it's not necessary that it should prove a financial disaster for you in any case. When one can easily manage to reduce the cost of education by following simple tips that we have given below: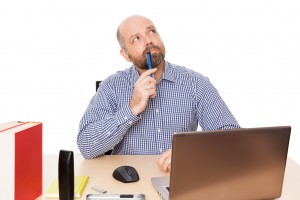 Join a Federal or Government College/University
As compared to private institutes, the fee of federal and government colleges/universities in Pakistan is relatively low. Given that in some cases students can earn a bachelor's degree from government institution by spending two to two and half lac rupees. Whereas, private institutes charge four to five lac rupees for the same degree. Thus, one can easily save a big amount of their parents by enrolling in a government college or university. That's not all students studying at government institutes can also get waiver in their fee if they have scored more than 80 percent marks in intermediate. Or their parents cannot afford to pay their full fee.
Enroll in an Online Certification Programme
Massive Open Online Courses (MOOCs) is the latest trend of improving education, especially for those who are looking to boost their professional skills by continuing their job or business. The bets bit about these online certifications is that they are low in price as compared to the traditional certifications or training programmes. Also, they allow the trainees to take lecture or access course material at any time and from anywhere by simply going over internet. Just like Pakistan based platform, ninthd (9th D) is allowing employees, fresh graduates, entrepreneurs, businessmen and even employers to gain international certifications at unbeatable prices.
Your Home and Institution Should be in the Same City
Another way to reduce the cost of education is that instead of going to another city, one should try register in a college that is located within their conurbation. In this way, students will get the chance to live at their own home rather than in some hostel or a place on rent. Moreover, they will be able to spend less money on their commute from home to college or university. Furthermore, living in their own home means that students will not have to go to a restaurant to have breakfast, lunch and dinner. That will also help them in saving some more money. More importantly, they will get to eat more hygienic food at their home as compared to a restaurant or dhaba.
Buy Used Books
Books are very important part of education, as without them it's impossible for students to gain knowledge, but unfortunately today their prices are extremely high. As a result, students have to spend a lot of money to buy new books after every semester, which increases their cost of education further. Thus, to avoid such spending it's better to buy used books instead of the new ones.
You can easily buy used books online or even from your seniors or other students, who have bought them when they were studying at your level. There is also an unexpected benefit of used books, as sometimes previous owners' have written important notes or underlined important sections over them.
Use Library Books
If for some reason you cannot afford to buy used books then, there is another valid option. Visit a library and get your whole semester's textbooks from there.
Get a Paying Job in Your Summer Vacations
You can further bring down the cost of your education down by taking up a paying job during your summer vacations. That will allow to save some money for the next semester. Plus, it will give you experience and valuable knowledge of how things are done in practical field.
[AdSense-A]
This mixture of experience and education will prove extremely beneficial for you even after completing your studies.
Avoid Using Student Credit Card or Loans
During your educational tenure try your best to avoid using all kinds of credit cards or student loans because they will put you under great debt even before one has taken up a job. In case, someone is really desperate to use such a loan or card then, they should keep the debt as low as possible.         
---