I wrote this specially for my Pakistani Bro. Because, World know PayPal is not available in Pakistan. Whether, still we want to make some money online, purchase web domain or web hosting from Godaddy / HostGator / ipage/ 1and1 etc, to install that on your blogging Platform, want to shop online any gadgets etc. But we don't have PayPal account, how can we do it? Are you getting more worry? So, you will not take worry about it next time! Want to know how? Because In Pakistan, There is a very powerful VISA card called "UBL WIZ Card" available.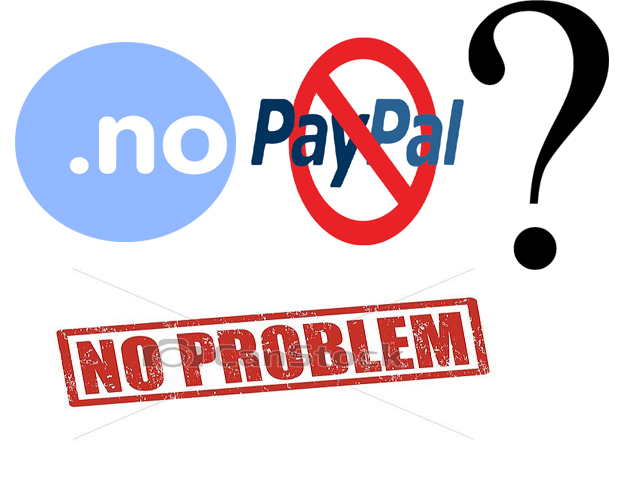 If you have this card you can purchase anything from any country in the World and from any country you can take your payment out from via ATM. I am considering that this useful card is specially created for Pakistani Bloggers and also for those people who sell and purchase products online as well. Had considered PayPal, Skrill, Payza etc, is only a source to purchase and sell products? So, the simple answer of that question is no.
How it Works?
You might be prodigious to know that, without opening any account on UBL, You can get that VISA card with providing your copy of CNIC and sometime a simple letterhead of the company where you're working as employ, So when you will order that Card, The UBL Company creates one virtual account for you and the virtual account will create a virtual branch code for you with the base of your own name. The card will connected to your virtual account and when you will receive your card a logo of visa will on your card so, you can use the card anywhere.
Feature and Benefit.
The most amazing, wondering, surprisingly thing in this card that you do not need to create an account of it. What you need to do, is just go for nearest United bank Limited ("UBL") branch, pay them approx 1000 pkr and get your own UBL WIZ CARD or VISA CARD. after filling a simple forum and after paying 1000 rupees, you will get UBL WIZ/VISA card on your hand with 1000 PKR balance. You've to activate it by calling to UBL helpline at 111825888.
Who can get this card?
In Pakistan every person can get this card even your age is 14/18/25+ and so on. If you are men, you need to photograph your ID card two times or you can give them your job proof or even you can verify yourself by submitting Residence Proof. But bear in mind, if you are a men you can to these things to verify yourself. But if you are under 18 year or if you are female you can also verify yourself by just submitting two photo copies of ID-Card or B-Form. Want to get this card online? Just Apply Online UBL Wiz Internet Card.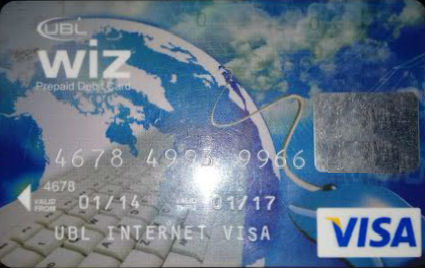 Card Limits.
If you have Travelers Card, the maximum amount of this card is to host 2,00,000/ rupees. If you have ladies card you can host your card of maximum rupees of 50,000/. Finally if you have Teen card you can host on that card 20,000. So, depend on you which you want to get?
E-statement Facility
You will receive a SMS including your balance every time at your mobile, when you'll deposit or withdraw money from your WIZ Card. You will also receive E-statements details of your card every month at your email-Address. You also can also check your balance via ATM machines of all popular banks in Pakistan.