If you want to help a loved one addicted or need help for yourself, going to a drug and / or alcohol detox center is the first thing you should do. Detoxification aims to eliminate drugs from an addicted person's system and at the same time reduce the physical effects of abstinence, as a consequence is an important process to successfully overcome an addiction. If you want to change your life, in our directory you will find the best centers and the best detox clinics, all you have to do is get in touch with a center and start the treatment.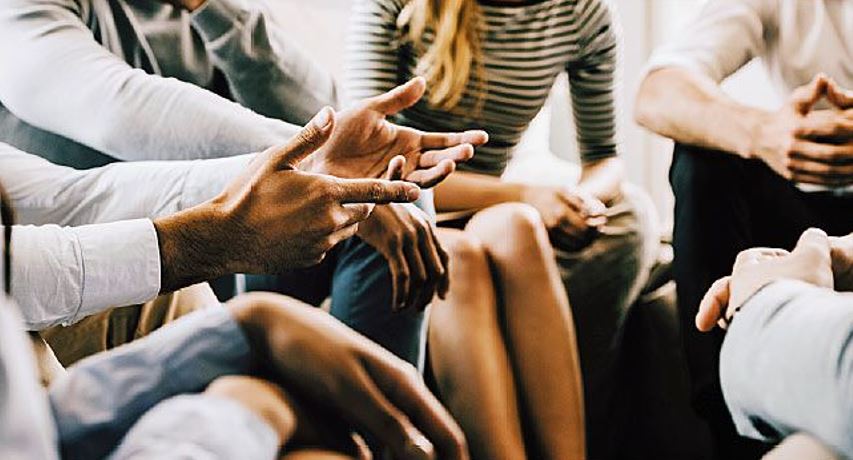 Tips & Useful Information
Using recreational drugs or even prescription drugs can leave you vulnerable to addiction. Depending on the type and amount of drugs / substances you use, addiction can progress gradually or quickly. A combination of biological (genetic) factors, environmental, psychological, spiritual, emotional and physical factors affect the rate at which drug addiction progresses. By losing control over your mind and body due to addiction, receiving professional help from a detox center is necessary to treat addiction without having problems.
The recovery process begins in the detox centers. Without proper care and a medically supervised detoxification, you run the risk of giving in to cravings and re-consuming drugs or alcohol compulsively.
What are drug or alcohol detox centers?
Detox centers and clinics aim to safely remove all the toxins from your body and prepare you to treat addiction. During the detoxification process, you can experience the effects of abstinence as your mind and body readjust themselves to being drug free. Emotional, psychological and psychiatric complications can arise when you stop using the substance. The intensive medical and clinical care of a detox center can help you cope with cravings and psychiatric changes (anxiety and paranoia) as they occur.
If you constantly use an addictive drug for a long period of time, the drug's chemicals can affect your body and your brain function. Addiction to the physical level can reduce your body's ability to produce certain necessary chemical processes, so more and more drugs or alcohol need to be taken to get the chemicals needed. If you are physically addicted to a drug, stop taking that subtance suddenly can cause your body to go into shock, as it is denied the supply of chemicals. This can lead to serious effects for your body called withdrawal symptoms.
Abstinence from drugs can affect the health of your heart, lungs, brain and other vital organs. Abstinence symptoms begin shortly after the drug was last taken and may last 3 to 10 days or more. During this time, a person may experience many symptoms that require immediate medical attention.
Some withdrawal symptoms include:
Panic
Agitation
Insomnia
Vomiting
Diarrhea
Aggression
Violent behavior
Changes in heart rate and blood pressure
Psychosis
Numbness
Seizures
 In detoxification centers, the dangerous physical effects of drug or alcohol withdrawal can be medically monitored, avoiding the possibility of relapse and severe physical suffering. For alcohol dependence, patients receive medications that can treat symptoms without feeding the addiction. Typically, benzodiazepines, such as Valium, are used, but treatments vary and may include barbiturates and sympatholytics.
Detox centers can combine the detoxification process with a rehabilitation program, with the intention of guiding patients toward recovery. While detoxification helps to eliminate the physical symptoms of withdrawal, it does nothing to combat the psychological or mental factors that have contributed to addiction. Rehabilitation is a lifelong process for most people, a process in which addiction must be honestly directed to stop relapses. While detoxification is the best option for eliminating the dangerous physical effects that stop using drugs or alcohol can create, it is not a permanent treatment for addiction.
Completing a drug or alcohol detox program does not ensure that an addict will abstain from drugs. An addict must enter a rehabilitation program after the detoxification process is completed. The process of detoxification is only the first step of a long process and does not deal with the combination of the other issues that may be factors underlying the addiction.
Most programs at alcohol or drug detox centers will try to guide patients to go to a rehabilitation center with long-term treatment programs. A portion of a detox center's programs often includes initial counseling and patient observation, so center workers will be able to make suggestions about the next step the patient must take for a lasting recovery. Associated rehabilitation programs can work directly with a detoxification center, to organize the transfer of the patient, without problems, from the detox center to a rehabilitation center, in order to preserve the patient's focus on recovery.
If you or someone you know is suffering from an addiction, it is important to seek help as soon as possible. A detox center may not be able to solve the problem, but it is an important first step to kick the physical need for drugs and allow the patient to think more clearly about the way forward. Search our directory for a detox center near you and start the treatment.
How to find a good detox center?
When a person is submerged in drug addiction, he is not able to understand his situation or ready to seek help. Unfortunately, many people die because they do not know how to find suitable rehabilitation and detoxification centers. These establishments, as the name implies, are the places where drug addiction is treated as a disease until the complete recovery of the addict.
 The first thing to keep in mind before seeking help for drug addiction is to be resolute enough. Self-determination is needed to start the drug rehabilitation process. If you do not want any type of treatment, chances are that you will stop going to treatment after a while, and your condition will get worse. (If your loved one does not want to be treated, read our guide: How to convince a loved one to seek help?)
If you are facing some type of drug addiction, and you do not know how to find a local detox center, you should follow the next steps.
The first step you can take to find a good center is to consult our directory, where we cover different countries and cities. If you do not find what you need, follow the steps below.
To find a fast center, you can go to your local health center (or hospital). These centers serve as first aid in the medical treatment of drugs (if it is an overdose or if the condition of the addict is very serious), in other situations, your local health center will recommend a drug rehabilitation clinic Nearby.
If you live in a big city, then you can get in touch with the main hospitals in the city. These establishments have well-developed detox programs, and if some do not, they are likely to be in touch with some nearby clinics that offer addiction treatments. Many of them offer a primary treatment that can help you quickly.
You can also contact an alcohol and drug detox center using an online telephone guide. These establishments are now common compared to the last decade. Even in the smallest cities, you can find a private rehabilitation center. Detox and rehabilitation centers run by nonprofits are the best choice for those who can not afford the expensive treatment of a private center.
Addiction treatment centers provide complete residential facilities for patients. Even in the free ones, you will get a separate room and good food. Non-profit organizations also involve patients in many useful tasks, such as vocational training and the arts, among other things.
How to choose the best detox center?
Choosing a center for alcohol or drug detox can be difficult as negative and positive emotions come together against you. But, addiction treatment is an important step toward a healthy life. It is a conscious step to build a better lifestyle for you, it is the healing of the root causes of your problems. Therefore, when selecting one of the clinics or a center, it is important to follow the following steps:
You have to research carefully:

You can look in our directory to find some of the best centers or clinics for detoxification near you. You can read the reviews and opinions that are written on the sites of these centers, blogs and forums and come to a decision. If you prefer, you can also ask your doctor or trusted friends about some good rehabilitation centers around your town or city.

Look for an accredited center:

If there is an option to choose between a center that is not recognized by the government and one that is, it is advisable to choose the second. Although the uncredited center seems to have a better program or prices, it is better to choose a center that has credibility ie an accredited one.

The detox program:

The

detox

program after all is the most important part. When you choose a drug treatment center, you should make sure that the detox programs are excellent. Since the detoxification process is uncomfortable and sometimes painful, they should try to make the whole process easy and trouble-free.

Go to a rehabilitation clinic that is known for treatments with long lasting results:

If you find ads from private centers that say they can treat the cases in a short time it is best not to trust them.

The cost and terms of payment:

Although the prices of private centers are large, most of them are now offering better payment terms to facilitate payments in installments without the obligation to pay the entire amount at the beginning or at the end. In the second place, there are some detox centers that collaborate with insurance companies, so it certainly facilitates the payload. You can also opt for free centers that offer their services for free.
How to successfully carry out detoxification?
After being admitted to a professional detox center, there are a few things you can do to make the process less difficult. In the first place, you should try to maintain a sense of humor, although it can be difficult. In the second place, although some detoxification processes may be scary (such as heroin detoxification, for example), it is important to keep the ultimate goal in mind. In order to start recovery treatment, your body must first be drug free. And detoxification is the first step to a successful recovery.
As for how to help yourself during the detoxification process, here are some expert tips:
Take one day at a time.

For some drugs, detoxification can be a matter of 1 or 2 days, while more harmful drug abuse or long-term addiction may require 3 to 5 days or more.

If you are offered medication to help make detoxification easier, or to reduce cravings, accept it.

There are new drugs approved for the treatment of non-addictive withdrawal symptoms. The sooner you complete the detoxification process, the sooner you can begin treatment to overcome your addiction or dependency.

You should focus on long-term goals.

It is not too early to begin framing the vision about how you would like your life to be after recovery.

You do not give up.

If you quit and stop detoxing, not only will you get back to the beginning, but you can also start taking more drugs. Think of it this way: a few days to eliminate drugs from your system is a small price to pay if you are really serious about getting your life back. If you are not, then detox is not right for you right now.

Ask for help.

You should not feel that you have to do it alone. While detoxification is a unique and unique experience, since only you know what you are feeling at every moment, be sure to communicate any physical or psychological symptoms to the professionals who assist you. Again, your goals are to help you through difficult times to begin treatment.

You must rest enough.

One of the withdrawal symptoms that is difficult to overcome is the inability to sleep. Frankly, insomnia can affect you for a while, even during treatment. Take advantage of the medicines that are offered to you to sleep. Later, during the treatment, you will be able to participate in yoga classes, meditation and you will use other means to relax and sleep without interruption.

You must drink lots of liquids.

Your body needs to eliminate toxins, especially those from the liver. The best hydration offers fresh water and juices.
What happens after drug detox?
You may think that overcoming alcohol or drug addiction is impossible. The longer you have been abusing these substances, the more difficult it can seem to stop consuming them. Only the idea that you can get out of the serpentine labyrinth of addiction may seem difficult to achieve for you.
This is a mistaken assumption.
The truth is that you can learn to overcome your addiction or addiction to alcohol or drugs, but you need professional help to get there. Of course, it is very likely to be one of the most difficult challenges you have faced, but with the right support you can be clean and sober and have a successful life.
After completing a drug detox program, you are likely to experience a mix of emotions: hope, anticipation, fear, pain or even anger. Once the drugs have been removed from your system, you will have a lot of work to do to move forward towards a future of sobriety. The next step you must take is to start a rehabilitation program. Professional rehabilitation programs are prepared to help you change the habits and thought patterns that encouraged your addiction.
As you learn how to cope with stressors and social situations in the real world, your addiction treatment team can give you the support you need to maintain abstinence. At the same time, your loved ones can learn how to help you avoid relapse, by attending counseling sessions and support groups on addiction. The more help you get in the days after detoxification, the greater the chances of maintaining your goals in the months and years to come.
Is detoxification enough to keep you sober?
Drug detoxification can take place in a lot of different settings: hospitals, private rehabilitation centers, mental health centers, public health clinics or prisons. Some people choose to go through detox independently in the home (method not recommended). But, not all people who complete a detox program will also complete a comprehensive rehabilitation program. However, the National Institute on Drug Abuse ( NIDA ) reports that people attending a long-term treatment program are more likely to remain sober than people who do not. In fact,
Rehabilitation programs provide a large amount of relapse prevention resources that are not available in the detoxification stage. The United Nations Office on Drugs and Crime lists the following basic elements of a drug rehabilitation program:
Individual psychotherapy
Counseling for Behavior Modification
Addiction Medications to Help Control Anxiety
Self-help support groups
Social services and vocational guidance
Education on the health risks of drug use
Follow-up programs to support your abstinence after rehabilitation
Professionals in addiction treatment and mental health specialists agree that detoxification in and of itself is not a long-term solution to addiction. Detoxification is just the first step in a healing process that can last a lifetime. If you are committed to building a stable, sober future, the best way to create the life you want is to continue with a rehabilitation program after detoxification.
What rehabilitation options are available?
Different types of drug rehabilitation programs are available at inpatient treatment centers, hospitals, outpatient care centers, and long-term residential communities. Household surplus living and transitional housing programs are available to recovering addicts who need a safe and structured environment after rehabilitation.
The length of a rehabilitation program will vary from one treatment center to another. Intensive rehabilitation programs can last from two weeks to 30 days, while long-term residential programs can last anywhere from 90 days to six months. A study published in the Journal of Substance Abuse Treatment showed that cocaine users who participated in long-term programs lasting six months or longer had lower relapse rates, higher employment rates And less criminal activity than addicts who attended short-term rehabilitation centers.
When you are ready to enter into a rehabilitation program, a specialist will help you decide what level of care is right for you. Your choice of treatment plan will be based on a combination of factors, including:
Your Substance Abuse Story
Your physical and / or psychological health
Your psychosocial needs
Your previous experiences of rehabilitation
Your financial resources
Once you have completed a rehabilitation program, your treatment center should continue to provide support in the form of follow-up services such as counseling, life coaching, support and self-help groups, or help in finding a job.
What can the future offer you?
Going through detoxification can be one of the biggest challenges you've faced. At the same time, the period after drug detoxification can be one of the most exciting moments of your life. Many addicts say they feel a new sense of hope and a renewed faith in personal potential after they complete a treatment program.
When choosing a rehabilitation center it is advisable to keep the following in mind:
There is no single treatment. The rehabilitation program must be adapted to each addict. Some have concurrent mental disorders. Others are poly-addicts. Some have no support from family or friends. Others have work problems. For these and many other reasons each program in an addiction rehabilitation center has to be tailor-made for the addict.
The longer the rehabilitation lasts the less risk of relapse. So the more committed the addicted person to continuing rehabilitation in the center, the better it will work in the long run.
Access to rehabilitation should be easy. Since the addicted person can fall back at any time, needing help, the addiction rehabilitation center must be available to help you at any time, even if it is necessary to readmit the addict immediately.
Addiction affects how the brain works, altering dopamine levels and the brain's ability to process this substance. That is why times can not count on the addict's will during rehabilitation. Depending on whether you have long ago consumed addictive substance, doses, type of addiction, how your brain responded to addiction, depending on it all the addictive substance will have altered your thinking process more or less. Sometimes the addict no longer has will or personality, and it is addiction that decides and speaks.
Addiction affects all aspects of life. Rehabilitation can not be limited to detoxifying the addict. Family, couple, friends, work, all are affected by addiction. That is why it is important that as much as possible receive help, and the addict is taught to repair the damage done to them.
Addiction should be treated with medications that help to overcome the withdrawal syndrome. Under medical supervision, rehabilitation center professionals make sure that drug treatment avoids the sometimes risky side effects of withdrawal.
The addict's state can change abruptly. If this happens, the rehabilitation center has to redesign the treatment to adapt it to the new circumstances. It may change the health of the addict, there may be differences with your family, you may lose your job at any given time. Any of these drawbacks, at a time of rehabilitation in which the addict is most vulnerable, can push a relapse.
Most addicts suffer from some mental disorder. It is known as dual diagnosis. It occurs when beyond addiction, a mental illness is diagnosed. Depression, schizophrenia, anxiety, learning difficulties. When this happens, rehabilitation center physicians have to treat both addiction and mental illness at the same time, since the latter is the main cause of addiction, and needs long-term treatment.
It is not necessary for the addict to volunteer rehabilitation for treatment at the center to work. A common mistake is to believe that it is necessary for the person suffering from addiction to agree to receive treatment for it to be effective. Actually this is not true. Most addiction rehabilitation is done by pressure from family members, friends, even by court order, and they still work. It is true, however, that the support and motivation of the addicted person will make rehabilitation work more effectively, and with less risk of long-term relapse.
The addict in rehabilitation, has to be supervised and monitored continuously. Especially if anti-addiction drugs are used, it is imperative that medical staff monitor the addict and restrict access to medications to prevent abuse.
The addiction rehabilitation center has to inform the addict about the risks he or she is facing during rehabilitation. In addition, after the initial evaluation, you will have to have medical tests to determine your health status, determine if you have any problem that needs treatment, or pose an added risk during rehabilitation, due to the use of drugs against addiction, and abstinence syndrome. In addition, you need to make sure you have some type of infectious disease to ensure both your safety and that of all other patients, and medical and auxiliary staff, the clinic, hospital, or addiction rehabilitation center.
Effects of withdrawal syndrome:
The symptoms caused by abstinence depend on what substance has been consumed, and for how long it has been addicted. The most frequent are:
Deep depression.
Inability to concentrate or maintain attention.
Loss of appetite.
Severe anxiety and agitation.
Rhinorrhea, the dripping nose.
Insomnia.
Profuse sweating.
Nausea and vomiting.
Muscle cramps.
Digestive disorders, including diarrhea.
Tremors and chills.
Palpitations in the heart. Accelerated heart rate.
Fast breathing.
Headache.
Stiff muscles and muscle aches.
Convulsions.
High tension.
Nasal bleeding.
Stroke.
Heart attacks.
Alteration of the senses.
Hallucinations.
To avoid these strong effects of the withdrawal syndrome, anti-addiction drugs are used that reduce the risk for the addicted person while overcoming detoxification.
Medications for addiction:
Not all addictions have withdrawal symptoms. And some addictive substances cause stronger abstinence syndromes than others. Depending on the state of health of the addicted person, idea that substances were addicted, whether or not certain drugs will be used for addiction. Addiction to heroin, opiates, and alcohol are the ones that most often need the help of drugs against addiction so that the addict can overcome the strong withdrawal syndrome. Some of the most common drug-leaving medications are:
Methadone: Usually used during the detoxification of heroin addiction, and opiates. The intention is to gradually reduce the dose of methadone until complete rehabilitation. However, addicts often continue to use methadone for years after they have overcome addiction to the original drug. The problem is that methadone also causes addiction, so sometimes the most that is achieved is to replace the original addiction, by addiction to methadone.
Buprenorphine: also used to reduce the effects of heroin withdrawal syndrome, and opiates. Methadone is often preferred because, unlike the latter, it does not cause pleasure, so the rehabilitation patient is less likely to become addicted to buprenorphine.
Benzodiazepines: during detoxification reduces seizures, anxiety, prevent the addict from falling into a depression, and make the rest of the effects of withdrawal are less intense.
Barbiturates: they are sedative, reduce anxiety, make the patient less aggressive, and prevents seizures during the detoxification of alcoholics. They help eliminate the feeling of discomfort throughout the detoxification.
Due to the strong effects of the withdrawal syndrome, the need to assess the health status of the addict before beginning to ensure that he can withstand the effects without risk, and to the fact that sometimes even have to use some Of the drugs for addicts mentioned, the addicted person should not try to detox himself by his own means, without help. If you did, your health would be at risk. In an addiction rehabilitation center they have medical and auxiliary staff to monitor the addict during detoxification, and help you in case you feel bad.
Can I receive visits during the rehabilitation?
Precisely because of the unpleasantness of the effects of withdrawal syndrome and how altered the addict is often restricting visits during detoxification. This avoids stress between the addict and his family and friends, as he becomes vulnerable due to the need to take the addictive substance, and can undo in pleas to end prematurely with rehabilitation. Of course it depends on the type of addiction, since some addictions have withdrawal syndrome with hardly any effects. And some patients are very motivated and encouraged, and really want to complete the rehabilitation so they can receive visits without fear of being disturbed.
In any case, as the rehabilitation is completed, the visitation regime is relaxed. This is used so that the relatives and friends of the addict meet with a person with a clearer mind, with visions of starting to recover their life, which makes them smile, giving the addict some moods impossible to replace with any other stimulus . This drives the addict to fully complete the program at the Addiction Rehab Center.
Group Therapy for Addiction:
The patient may stop being dependent on addiction, but never ceases to be addicted. There is always the risk of relapse. Because of this individual and group therapy in the long term, it is the only way to ensure that the addict does not fall. The therapists and the rest of the group's addicts watch over each other so that if they perceive that someone might be about to suffer a relapse, quickly receive the help that will prevent it. Or not to receive time, that the addiction does not have time to re-make a dent in the health and life of the addict and the people around him.
There are support groups for all addictions. Most follow the 12-step model put in place by alcoholics anonymous. These help groups are some of the best known:
Alcoholics Anonymous, in English, Alcoholics Anonymous (AA).
Diners Anonymous, in English, Overeaters Anonymous (OA).
Addicts Anonymous, Food Addicts Anonymous (FAA).
Cocainómanos Anonymous, in English, Cocaine Anonymous (CA).
Pagans in Recovery, in English, Pagans in Recovery (PIR).
Anonymous Marijuana, in English, Marijuana Anonymous (MA).
Anonymous Nicotine, in English, Nicotine Anonymous (NicA).
Narcotics Anonymous, in English, Narcotics Anonymous (NA).
Heroin Anonymous, in English, Heroin Anonymous (HA).
Anonymous methamphetamine, in English, Crystal Meth Anonymous (CMA).
Anonymous Pills, in English, Pills Anonymous (PA).
Anonymous Emotions, formerly Neurotic Anonymous, in English, Emotions Anonymous (EA).
Gamblers Anonymous, in English, Gamblers Anonymous (GA).